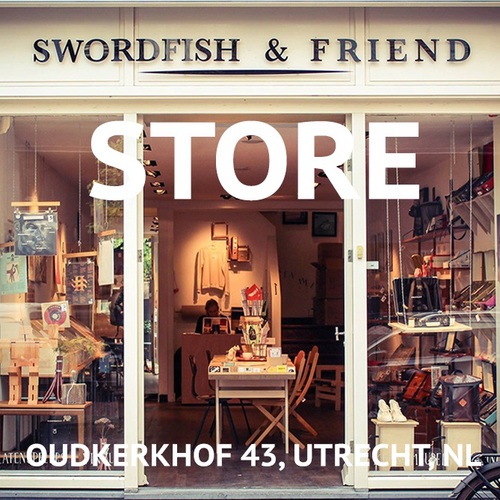 What is the purpose of Swordfish & Friend?

Swordfish & Friend is the official distributor of Crosley products in Europe. We are building a sustainable network by the sale of beautifully designed turntables. This network consists of lifestyle retailers, independent record stores and other related stores. We also run a record store/lifestyle concept in the city centre of Utrecht.

What do you provide?

The candidate will be responsible for developing and executing the brand strategy in Germany. The job is very versatile, because it has parts of account management, sales and marketing. It is a nice challenge to work on a market strategy, but also to take responsibility over the execution of this strategy. We offer a spot in a young, dynamic team with lots of opportunity to grow.


You have both a wholesale and a regular store. How do they differ?

We see our store in Utrecht as our flagship store. It is a place for us to meet lots of people, work with artists, throw parties and get direct feedback from our customers on our products. Our wholesale branch is where we try to serve many international customers the best way possible to build a sales network.

What would you say is your most successful branch?

For sure our wholesale branch. This is where it started and where we are building on now for 3 years. At this moment we have a customer base of about 500 shops that are located in over 20 countries. We are very internationally minded and see lots of growth potential in Europe.

Out of the products you sell, do you find that your favourite matches the most popular?

I have more than one favourite, it is hard to pick just one! But the most popular product is the first item we sold at Swordfish & Friend and which made our company possible. And every time we see it, we still think it is such a beautiful turntable.

What do you look for in a candidate?

We are looking for somebody with an entrepreneurial attitude that will fit in our young and enthusiastic team. This person needs to be an independent worker, because he will be the first to work in the German market. We are looking for a native German, who is now living in the Netherlands for a while, which should make it possible to join us at our office located close to Utrecht.
Have a look at our available vacancy.