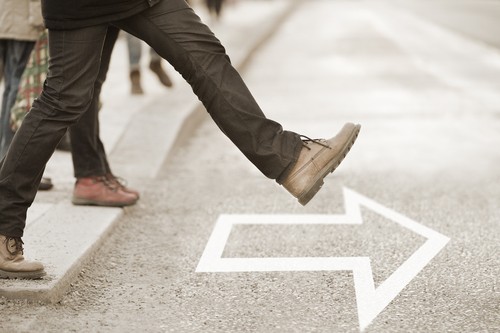 Media reports about Volksbank speak of a sickened atmosphere at the top of this "state bank. The CFO literally got sick of it on August 12, 2020. As of September 5, 2020, his resignation as a statutory director followed. Since then, the dismissal has been the subject of litigation. On June 15, the Court of Appeal ruled that the prohibition on giving notice due to illness applies and that the CFO is therefore entitled to continued payment of his salary of €23,000 gross per month. How does this actually work with the dismissal of a sick statutory director?
Step 1: is there an employment contract?

First of all, it had to be decided whether an employment contract existed. After all, the relationship between the CFO and the Volksbank had, on paper, been called an 'assignment contract'. On November 6, 2020, the Dutch Supreme Court determined how to determine whether a working relationship qualifies as an employment contract; this can be summarized as 'substance prevails over appearance'. The rights and obligations as they follow from the paper assignment agreement point to an employment contract, according to the court: the CFO must comply with various regulations and instructions regarding compliance and integrity, an annual assessment interview takes place, he receives a gross monthly payment, is entitled to vacation pay, paid vacations and sick pay. So there is an employment contract, with all the associated protection such as against dismissal during illness.
Step 2: Is he sick before the invitation to the General Meeting?

It follows from previous case law that the director under the articles of association may (only) invoke the ban on dismissal if he has become ill before he received the invitation to the General Meeting about his upcoming dismissal. That seems clear. But what if the formal, written invitation was not received before the notification of illness, but it should have been clear to the director from other correspondence and communications that his resignation was imminent?
In this case, several conversations take place between the CFO and the Supervisory Board in early August 2020, explicitly about his possible dismissal. On 11 August 2020, he was also sent a settlement agreement terminating the (commissioned) relationship. But no official invitation to a General Meeting, which he received on August 13 even though he had reported sick on August 12. According to the court of appeal, this meant that the CFO could invoke the ban on giving notice: the Volksbank should therefore not have terminated the employment contract during the General Meeting.
Step 3: Is he really sick?

Of course, the employee/director can only invoke protection against dismissal during illness if it has been established that he/she is really ill (unfit for work). It is up to the employer to have a company doctor establish this. This was not done in this case. The court of appeal therefore assumed that the CFO was unfit for work on and after 12 August.
Tips:

As an employee, the CFO of the Volksbank can therefore invoke protection against dismissal during illness. The dismissal decision of the General Assembly of 5 September 2020 therefore has no effect. He is entitled to wages of €23,000 gross per month until the employment contract is validly terminated, or a court decides otherwise.
In passing, the court of appeal gives another tip for the employer in such a case:
"It is the responsibility of the shareholder or the supervisory board to carefully choose the moment at which the dismissal procedure will start in order to prevent a strategic notification of illness. In addition, a quick check-up by a company doctor can be invoked, which means that if there really is a strategic sick report, the delay can be limited."
We have acted for both (sick) executives and employers in these types of issues. So do you have a question on this topic?
Please feel free to contact Koen Vermeulen GMW Lawyers

Koen Vermeulen is your sparring partner for all questions on employment relations and pensions. He has over ten years of experience in advising and litigating in private employment law and public employee law. In addition, Koen advises entrepreneurs and individuals on all civil law aspects of pension schemes. His services also include giving presentations to employers, municipalities and works councils on developments in the field of employment relations, employee participation and pensions.
Source
GMW lawyers