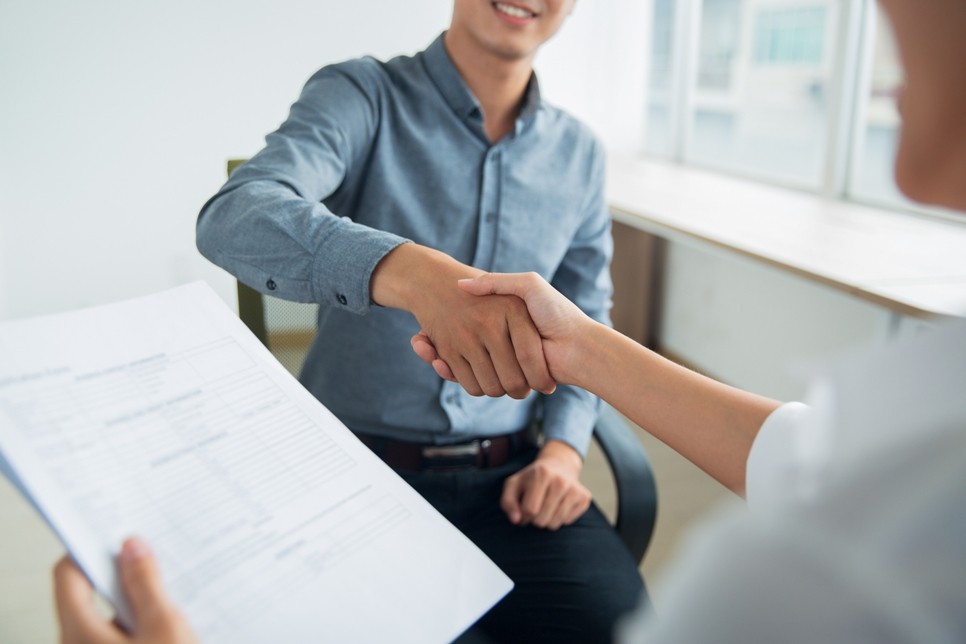 Highly skilled professionals are not always easy to find. It is often the case that their level of expertise, knowledge or ability is in great demand in the job market, with a limited number of candidates available. Many of them are passive candidates, currently employed professionals that are not actively searching for jobs. In these cases, it is not enough to trust only traditional job postings to find and attract them. Employers must use the multiple resources available, including online technology, human contact, sourcing through resume databases, and social media, to mention a few.
But how can you, the employer, succeed in
finding highly skilled talent
? The answer lies in three main aspects: Developing a clear, well planned, recruitment strategy; building a strong employer brand; taking a proactive approach. Seen as a whole, these three statements together will configure a global hiring strategy, which should be understood as a continuum, as a process that never stops. So, when sourcing for one position, you should keep track of quality talent for the future, forming a potential pool of skilled candidates long before the need for a position arises.
Here are some recommendations to define your 'high talent' hiring strategy:
1. Know the ideal candidate and the precise position you need to fill in

Define the characteristics, motivations, skills and preferences that you are looking for. List the exact social and technical skills desired, and the behavioural characteristics of your ideal candidate. Write a precise job description, with a list of duties, responsibilities, requirements, place in the organization, management level, subordinates, challenges, and opportunities.
2. Optimize your website and career site

Professionals that come to your site are already showing interest, so impress them favourably with a high-quality website displaying the vision, mission, values and culture of your organization. Add employee testimonials, videos, show the teams, describe interesting projects, explain how employees are valued, and what personal and professional opportunities there are in the organization.
3. Build a strong brand
Share the good publicity your organization receives in the news media, print, television, radio and online. Promote what your employees love about your organization. Build a reputation of employer of choice by showing a stable, financially healthy, growing, and employee-friendly company. Send this useful information to your talent pool to make
high-calibre candidates engage
. If you have a blog, use it as a recruiting and marketing tool. Define your content marketing strategy before posting, and ensure content is varied, high quality and compelling.
4. Cultivate the human aspect of communication
Communicating effectively is key to give a good impression of your organization. By developing empathetic conversations and listening to what motivates a candidate you build trust and rapport. Give relevance to details, respect and dedication. It makes a difference whether you return phone calls promptly, acknowledge receipt of a resume, give feedback, or send a letter when hiring decisions are made.
5. Make effective job postings
Post compelling positions in paper and digital. Post on national and local newspapers, professional magazines, professional association's websites, job boards, expat websites and newspaper related websites. Effective job postings balance content quality with quantity, focusing on interesting and authentic content, with perfect wording, grammar and spelling. A good use of Search Engine Optimization (SEO) will help your job advertisements move higher up the Internet search rankings by using specific keywords and buzzwords.
6. Use and re-use social media
Define a social media posting strategy. Regularly publish quality job posts and updates to
engage passive candidates
. LinkedIn is the ideal hunting ground for employed professionals, Facebook has the largest database of passive candidates globally, and Twitter is great to reach a large talent pool. Using specific hashtags you can organise and search for specific communities, do networking and distribute content on a wider scale.
7. Be cautious when using an Applicant Tracking System (ATS)
ATSs' main purpose is to streamline the hiring process by storing resumes, running reports, and sourcing candidates. Its use, however, must be cautious because many resumes are automatically discarded for not containing the right keywords. This software cannot identify talent or leadership potential, and it should be used to supplement sourcing, not as the sole sourcing tool.
8. Use head hunters and specialized recruiters
Sometimes it is worth using headhunters, specialized recruiters, and employment placement firms. They can be costly, but they have the know-how and a trusted pool of candidates that will save you time. They will also provide testing, drug screening, reference checking and background checks.
9. Implement employee referral programs

Employee referrals take the shortest time to hire and bring high quality and skilled applicants. Referrals can save you time and costs. This is also a great way to engage your current employees in improving your organization by finding the best people, and of course you will have to reward them for doing so.
Overall, a well-defined global hiring strategy will reward you for the effort in the long term. Building a solid pool of skilled candidates will act as a buffer during the ups and downs of the business, avoiding last minute hires that can be costly and ineffective. So, it will be worthy to take some time to think, plan, design, and then write the most complete hiring strategy you are capable of. Then act and be proactive in carrying out your plan. Success will surely follow.
Paula Arellano Geoffroy