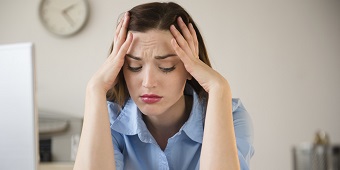 Entrepreneurs overall perform better when they have learned how to cope with stress. The more stress an entrepreneur faces, the less financial and personal aims it can achieve.
Josette Dijkhuizen highlights this as part of her PhD at Tilburg University. Her survey of 277 businesses shows that feelings of uncertainty, risk and responsibility as well as being available at all times greatly affect entrepreneurs' stress perception. They can achieve a significant competitive advantage when they learn to cope with occupational stress, says Dijkhuizen. She further claims that entrepreneurs need to have inspiration in order to be successful. Consultants and coaches are supposed to provide enthusiasm and inspiration during trainings.
Dijkhuizen is going to take her doctoral degree on Thursday 25 June in the field of Human Resources Studies. She also works as a entrepreneur(ship) consultant and is an author of numerous management books.
By: C.Maiko Schnelle