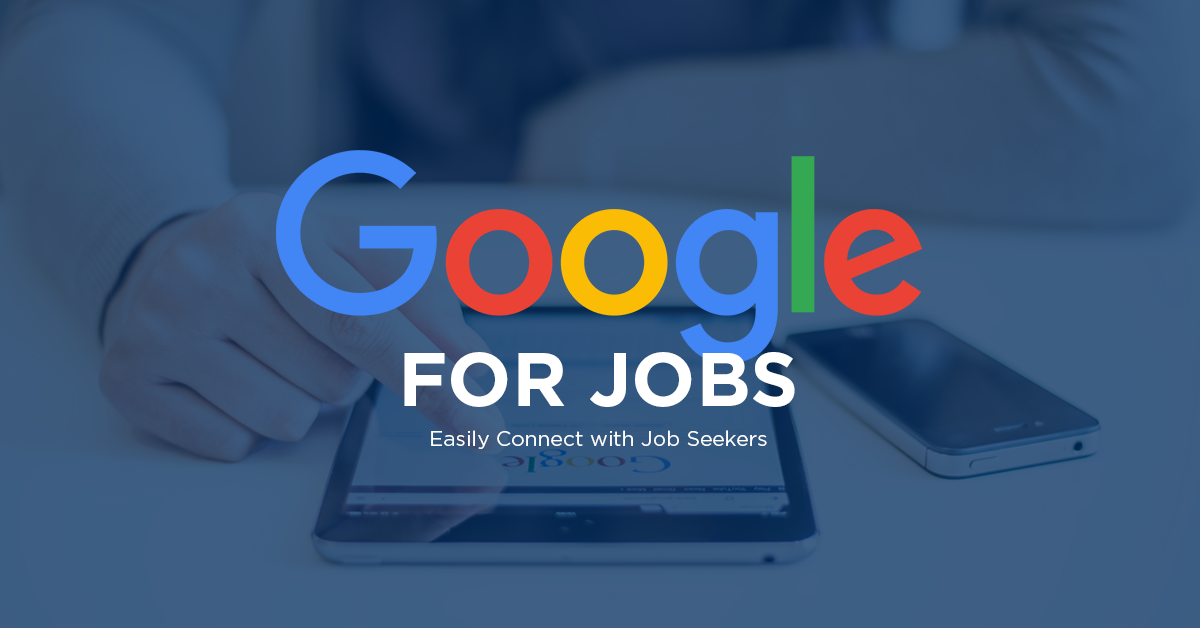 Google for Jobs Is Coming to the Netherlands

Rumor has it that Google's job search engine Google for Jobs is coming to the Netherlands. Is that true? Apparently yes, and very soon. Even though the service is available in a few countries, it is not fully available in Europe yet. On April 2019, however, Emerce reported that Google for Jobs was already being tested in the Netherlands and France. Richard Collins from ClickID, one of Google's partners, told Emerce: "Google for Jobs is reportedly testing in the Netherlands and France, theoretically they could launch before the summer."

Google for Jobs was introduced in America in May 2017. Since then, the service was also launched in India, South Africa, the US, and Japan, and rolled out in Argentina, Brazil, Mexico, Nigeria and Kenya. Europe's turn came in 2018, with the service being introduced in Germany, Spain and the UK. Peter Woudenberg, head of digital marketing at RecruitNow, reported that the launching in Spain led to 366% more visitors through organic search and 289% more job applications through Monster board, one of Google's partners in the rollout.

What is Google for Jobs and how does it work?

Google for Jobs is an online search engine that seeks around the internet and brings together job postings from across the web. The lists include all kinds of job postings, small businesses websites and job sites with thousands of listings as well. The service help users reduce the time and effort they spend when visiting different job boards while seeking for work. It can be accessed directly via Google, by using search terms like "Jobs near this place," or any similar job search related query.

Silicon Canals reported on April 2019 that Google for Jobs is not a competitor to other job listing portals because it works the same way Google points users at any resource: by acting as a mediator between career listing websites and users. The user can view the job listing, personalize the search, and apply for a job, but then it will be redirected to the website where the result was taken from. Richard Collins explained that the service is governed by algorithms to determine rankings of the job postings, and that they are subject to rules via "Structured Data Scheme Job Posting." This means that job board organizations must meet Google's guidelines and perfect their search engine optimization (SEO) if they want the service to list their vacancies.

Tips to be prepared

There has been a shift in the last two years in the way major job boards like Monster, CareerBuilder, or Glassdoor display their vacancies online. Peter Woudenberg, writing for Werf&, reported that before 2017 the job boards used to show just a part of a vacancy with the aim to entice the job seeker to click through to the recruitment site. Since 2018, however, and coincidently with the advent of Google for Jobs which shows complete job descriptions, the job boards started showing the entire vacancies. This reaffirms the importance of inspiring and convincing job seekers with the quality level of the vacany texts.

Vacancy texts will become even more important than they already are. Given that Google assesses the quality of the job search via algorithms, simplicity, quality content and completion are key. Writing with clarity, using synonyms, avoiding clichés and unnecessary vague descriptions like "marketing rock star," will become a must. Google for jobs gives a quality score to the vacancy by looking at how complete it is (the number of characteristics), how long an average visitor stays on the page, and whether the visitor eventually clicks through to the recruitment site.

Job boards will also have to adjust technically to meet Google for Job's requirements of "structured data," which are the guidelines on how vacancies must be built up and offered. Some of the required fields will be: job title, company name, location, address and date of the vacancy placement. If you do not meet the guidelines, there is a big chance that your vacancy will not be shown, or will not get a top ranking.

Other tips to help you prepare are:
Write your vacancies for your target audience and keep them interested till the end of the text. Google tracks how long the applicant stays on the website and the average read time. Both are taken into account for your ranking.
Grab applicants' attention from the first paragraph. Google shows only the first 5 to 25 lines of text, so make sure your reader pushes the "read more" button. Google rewards vacancies with many "read more" clicks and ranks them better.
Use a specific work location. The more accurate you are, the more chance of a good ranking. For example, 16 Antoniusstraat, Amsterdam Noord, ranks much better than Amsterdam.
Include salary. Statistics confirm that 1 in 5 applicants move onto other job suppliers in the absence of a concrete salary, and Google picks that up too.
SEO-optimize your vacancies with keywords, synonyms, and smart phrases.

Given the almost certain advent of Google for Jobs in the Netherlands, there are three main things to keep in mind: to write attractive targeted vacancy texts, to make sure that the structured data is in order, and to optimize the vacancy texts so that search engines can better find them. Job boards would do well if they devoid their texts from hollow terms and clichés and, instead, infuse their job vacancies with enthusiasm, creativity, and passion for each company and brand. That can only result in compelling job-offers, good Google for Jobs rankings and, ultimately, in attracting the best potential people.

Written by Paula Arellano Geoffroy for Together Abroad.