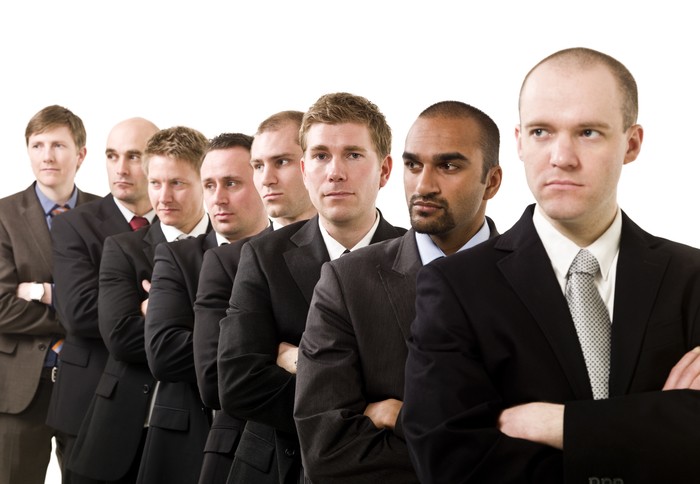 Employee development matters. Successful companies not only invest in human capital, they also know how relevant it is to focus on employees' welfare and continued learning to maintain engagement and creativity inside their organizations. Helping people reach their fullest potential means investing in the future by fostering productivity and retaining talent within the group.
Studies have shown that organizations with a career development program demonstrate up to 250% higher productivity (Scales, 2012); 25% higher employee retention (Deloitte Research Brief, 2012); 10% sales improvement (Sales Enablement Optimization Study, 2016); and 13% stronger business results (Bersin, 2011). Besides improving productivity, retention, sales, and business results, the overall benefits of
investing in employee development
:
• Engaging and retaining top workers
• Building loyalty among employees
• Creating capable and promotable people
• Identifying strengths and weaknesses in your workforce
• Fostering good working environment
• Improving efficiency and proficiency
• Increasing sales and output
• Balancing and projecting the future path of your business
• Increasing the company's reputation of good employer
• Attracting new talent with the best benefits
Every year
training top 125 organizations in the world
, prizing and recognizing the winners for excelling at human capital development. 2018's top five of this list are: Leading Real Estate Companies of the World, New York Community Bancorp, Sonic Automotive, BNSF Railway Company, and Dollar General Corporation LLC. The ranking is determined by factors including: Financial investment in employee development, the scope of the programs, how closely such efforts are linked to business' goals and objectives, and their effectiveness in business impact. "We salute the 2018 Training Top 125 winners' fierce commitment to employee learning and development and their passionate belief that Training Matters"—says Lorri Freifeld, chief editor of Training Magazine.
Some interesting facts about the top ranked companies serve as examples of good practices:
• Their mean revenue is $8,7 billion dollars and $13,5 billion worldwide. The mean training budget is $33,8 million; representing 4,33% of payroll.
• 95% have a tuition reimbursement program.
• 98% use employee satisfaction surveys, while all use competency maps and personal development plans.
• 75% tie managers' compensation directly to the development of their direct reports.
• 86% utilize Return on Value (ROV); 94% utilize Return on Investment (ROI); 78% utilize Balanced Scorecards; and 67% utilize Six Sigma to evaluate their programs.
Corporate mentoring and coaching programs provide an excellent structure to enable learning, which is widely regarded as one of the best ways to develop new skills that people retain for years. "We can't depend on just hiring and the traditional educational system as sources for retooling or finding new talent. We need employees who are ready to work in a competitive and more digital world. We're focused on aligning company leaders to strategic business innovation and results, skilling and reskilling our employees and inspiring a culture of continuous learning."—says Marty Richter, corporate communications manager at AT&T.
Successful employee development is an investment that requires time and effort, but companies that focus on improving engagement, education, and retention of its talented workforce are projecting themselves ahead into the future. Here is a list of
employee development best practices
 that any program should include:
• Alignment between employee development, company goals and business strategy.
• Definition of specific training programs and their scopes.
• Corporate engagement into training.
• Planning of resources (diverse subjects, hours, trainers, infrastructure, technology).
• Allotment of a generous budget.
• Determination of clear, specific, measurable, attainable, and relevant objectives.
• Designation of a strong program director to coordinate, promote, motivate and give ongoing support.
• Assignment of tuition reimbursements.
• Conduct employee satisfaction surveys.
• Use of HR tools such as competency maps, length of service and turnover rates.
• Linkage of company compensations to training.
• Administration using workflows, milestones, and progress track tools.
• Usage of metrics to monitor success (return on investment, return on value, etc.).
• Innovation in new best practices.
By offering training, conference attendance, tuition allowances, and direct coaching, the following three companies invest in
excellent training programs
:
1. Seattle Genetics offers tuition reimbursement, onsite training courses to enhance job-related skills and access to job-related conferences and seminars. "Developing our employees' careers is an investment for both our employees and the future of the company."—says Taylor Cline, staffing associate.
2. SAS develops emerging leadership programs for professional training, career mentoring and a career resource center. They offer sales' academic programs with both in-class and on-the-job training to ensure that recent grads are set up for success before moving into their full-time roles. "Knowledge workers never want to be stagnant, so we provide opportunities for growth to keep our employees challenged, motivated and engaged."—says Shannon Heath, senior communications specialist.
3. Amazon offers an intensive, month-long training and leadership program prior to hire. They prepay 95% of tuition for employees at fulfillment centers to take courses on in-demand fields. A "Virtual Contact Center" trains employees to work from home. "We want our employees to be owners from day one, so we train them to take ownership over products and services that impact millions of customers. This helps them pioneer a career."—says Teal Pennebaker, corporate communications manager.
Whatever path you chose to develop your employees, do it with a generous look at the future, knowing that grace and productivity flourishes within a good working environment, where skilled people can effectively share their knowledge. Overall, a satisfied, talented, valued group of people can only determine a prosperous and successful organization.
Paula Arellano Geoffroy