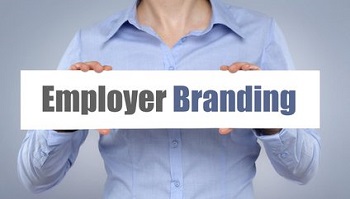 In the modern age of Linkedin and social media it is easier than ever to secure new positions; yet why do so many companies not invest time in employer branding, especially on the agency side.
It amazes me how many junior recruiters out in the market cannot tell you anything about the companies they recruit for and why you would want to work for them.
Just a few days ago I was headhunted for a senior profile role at a major market leading FMCG company, yet when I asked the consultant a few key questions his response astounded me:
1) What is the company mission? – reply, please check their website!
2) How many countries do they operate in? – reply, please check their website!
3) What is the corporate communication language? – reply, I think its English, but not sure, I assume it would be as they are international!
4) How many people would I lead? – reply, a couple but would need to check!
5) What was their turnover last year? – reply, not sure that's relevant, but if you need to know check the website!
6) What would be my P&L responsibility? – reply that really knocked me off my chair and I quote " I don't understand your question"
7) What are the secondary benefits? – reply, standard terms in the Netherlands!
I came off the telephone astounded that firstly this was a recruiter representing one of the largest companies in the world and secondly he was hiring for a director level position.
He had no company knowledge, very little knowledge of the position and I actually lost interest in a role for which may have been perfect.
So my question is simple, WHY are people not training recruiters on the importance of company knowledge and employer branding?
More and more people these days are being headhunted rather than applying for positions due to the explosion of social media. So the first thing you need to have to hand is how to grab their interest.
The reason large companies still come to consultancy's and professional recruiters is that they expect the agency to do the leg work and sell the role/company making their lives easier when interviews commence; you should be an extension of that company and sell it like you would also want to work there.
Within the company I work for consultants are not permitted to sell jobs until they fully understand the client, the needs of the client and also the benefits they can offer. It's all about selling the role and also making the passive candidates become active job seeking ones.
One of the things I was taught over 15 years ago is that it doesn't matter if you are an in house recruiter or an agency recruiter; it is your job to sell the company and all its benefits. Show the market what you can offer and also become an employer of choice. The only way this happens is through knowledge and taking the time to learn it.
I'm amazed how a lot of people out there can call themselves "account managers" when they don't even understand their accounts ; and how can you possibly manage something you don't understand?
It takes a very long time to build up a good market reputation, but only a short time to destroy one. With this in mind, for those of you out there who come from the same school as me and really get to know your clients and their needs, keep up the great work. Im proud to be part of your pool.
For those who cut corners, please think about my article because you are giving ethical recruiters a bad name.
Take a real pride in knowing everything about your clients and remember it's a privilege to sell their employer brand, not a given right. Remember how hard it is to get a loyal client, well it's easy to lose one if you don't represent them in the way they expect.
It's our job to make our clients top employers through the way we portray them within the market.
Rachel Wardle 
Director of Recruitment Services