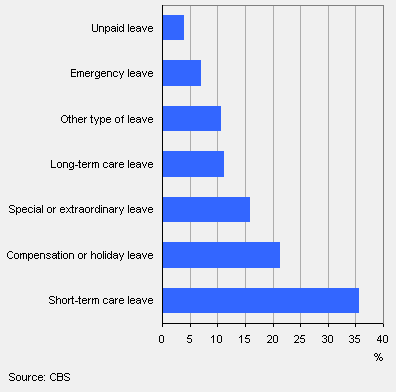 There are various types of leave. The rights and obligations of employers and employees to leave standing in the Work and Care Act.
The following leave arrangements are set out in the Work and Care Act (Wet arbeid en zorg):
Maternity leave and maternity leave
Paternity leave
Parental leave
Adoption leave or foster care leave
Short-term care leave
Long-term care leave
Emergency leave
Other arrangements in collective agreements
Employers and employees may make additional or alternative arrangements in a collective labor agreement (CAO).