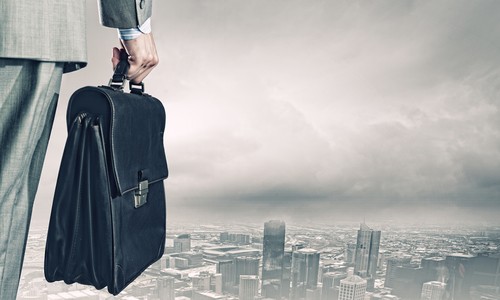 Have you ever visited a company hoping to schedule an appointment for an interview only to find yourself being interviewed on the spot or being offered a position? Here are some helpful tips to keep you prepared for just such a scenario.
Know what you want before searching

Create a personal SWOT analysis (strength, weakness, opportunity, threats). Then create a list of specific and personal objectives. This will help you be aware of where you are now in your career and where you want to be in the future. This can help you to know what direction you want your career to follow. Then it is time to follow up on how you intend to realize these specific and personal objectives in order to narrow down your job search. Doing this can help you avoid, working in a position or company you would rather not work for in the future. Therefore, it is helpful to mentally prepare yourself before you start your job search. And this information will be fresh with you in the event of an on-the-spot interview or offer.
Educate yourself about the companies you will visit and prepare for a an interview
Learn as much as you can about the company online. Check the company's website and any other related news about the company. Find out about their policies, what they do and what is important to the company, who are their customers or clients, what they stand for, how many locations do they have, possibilities to grow within the company, available positions, company reviews, who are their competitors etc. Search anything else that you might want to know about this company. Once you are satisfied, with the information you have researched, use it help you in the interview. Prepare yourself for any questions related to the position you wish to be hired for and know what is expected of you from the company.
Always be ready with the appropriate dress code
You might just be visiting or dropping off your CV at a company, but before you decide to enter at any potential company that you wish to hire you, dress accordingly by wearing formal, respectable or presentable clothing. First impressions are important, because they can make or break you. In case you find yourself in the situation of immediately having to be interviewed on the spot or being offered a position. You can look the part by just simply dressing appropriately.
Show gratitude and ask important questions after the interview or offer
Smile, shake hands, be polite and say thank you. Be confident and show interest that you are excited, and that you appreciate being asked for an interview or offer on the spot. Be sure to keep the interview as positive as possible with your attitude. Avoid asking negative questions at the end. Instead, ask questions related to the position, the company culture and the working environment.
• Can you elaborate on the day-to-day responsibilities of this job?
• What is the best thing about working at this company?
• What does the company's written package or job offer include?
• Could you tell me what you expect me to learn within a year?
• How soon may I expect a response back from the company?
Ask for time to reflect, let the company be aware of other prospects you might have, and follow-up
After the interview or offer, ask for a time to reflect or express that you have other offers to consider. Continue expressing your appreciation for the opportunity. Keep in touch with the company by scheduling or establishing the next appointment, and try to know when to expect an answer after the interview. For an offer, set the time and date to follow up on your final decision with the company.
Maybeline Whitter Sources:
http://www.jenny-the-headhunter.com/3-tips-for-handling-an-on-the-spot-job-offer/
http://www.primermagazine.com/2015/earn/the-top-10-interview-questions-to-ask-your-interviewer-5-rules-for-coming-up-with-your-own-on-the-spot
http://www.businessinsider.com/5-tips-to-handle-a-job-offer-on-the-spot-2012-12?international=true&r=US&IR=T