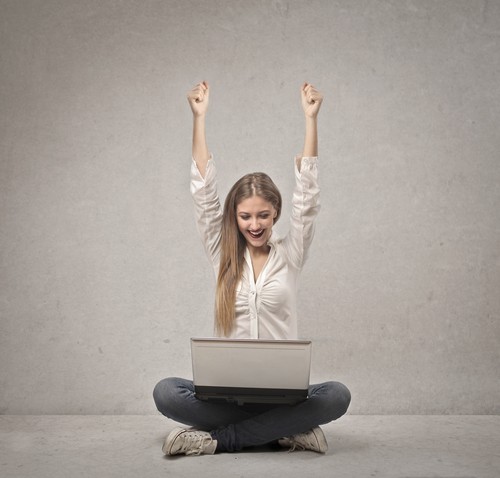 Creativity is often associated with artists, musicians, and scientists. It is rarely recognized as belonging to the sphere of everyday life or with work – like being tied to business and economics. However, when defined as the tendency to generate or recognize ideas, alternatives, or possibilities that may be useful in solving problems, creativity can easily be applied to most aspects of our lives. There are three main reasons why people are motivated to be creative. The first one is the need for novel, varied, and complex stimulation. The second is the need to communicate ideas and values. And the third is the need to solve problems. All three needs are often encountered at various work tasks.
In order to be creative, a person needs to be able to view things in new ways or from a different perspective, amongst which is the ability to generate new possibilities or new alternatives. Tests of creativity measure not only the number of alternatives that people can generate, but also the uniqueness of those alternatives. The ability to generate alternatives or to see things uniquely does not occur by chance; it is linked to other, more fundamental qualities of thinking, such as flexibility, tolerance of ambiguity or unpredictability, and the enjoyment of things heretofore unknown. This has often proven valuable for companies, since creativity is linked to improved performance.
We are now moving from the Information Age into the age of 'creation intensification', according to the Nomura Research Institute of Japan. Microsoft is an example of creativity in action. Like many companies born in the Information Age, it is constantly reinventing itself, dissolving old ideas and creating new models and new forms. "Microsoft's only factory asset is the human imagination," declared The New York Times back in 1991.
However, one of the problems with creativity is that it tends to be chaotic and messy. It grows in a nonlinear fashion, like an unruly visitor in the controlled environment of the boardroom. We need to learn to shift our thinking, to work with chaos because we can no longer avoid it. In a chapter by Van der Linden and colleagues from 2017, he discusses a psychological theory, based on research, called 'Dark Triad'. According to this theory, there are three traits that are associated with socially undesirable outcomes: Machiavellianism, narcissism, and psychopathy. People who show a psychopathic trait tend to be high on creativity, which in turn is positively associated with job performance or occupational success; a substantial proportion of genius artists or scientists score relatively high on this trait. Nonetheless, this can also indicate a bigger tendency towards counterproductive work behavior (CWB) and an employer with such a trait might tend to make career choices that optimize the utility of their traits and/or minimize negative consequences for themselves.
Despite having this downside, however, creativity is valuable for the workplace. As it was already mentioned, while a lot of problems in the workplace have one or two clear solutions, creative people have the ability to look at all sides of the issues, and they can often come up with solutions that might be completely new and interesting. Thus, employees and managers benefit from creative problem solving because it can take them and the company itself in a whole new direction. It pays to stray off the beaten path.
The problems that organizations are encountering are becoming increasingly complex with increasingly ill-defined boundaries, multiple acceptable pathways, and solutions. Creativity is especially useful when a task is novel, complex and ill-defined. Employees with a creative frame of mind are more likely to have a deeper understanding of information that would lead to a better discovery of complex problems. Moreover, companies often tap into more experienced individuals. Nevertheless, while experts tend to spend more time constructing problems, they also have much more 'ready-made' solutions and may be more likely to rely on tried and tested approaches. Novices, on the other hand, spend more time trying to solve ill-defined problems. That is why team-based approaches to creativity at work are important. Overall, creativity does not only contribute to an improved performance, but also to better teamwork and team bonding, an increase in workplace engagement and interaction, as well as an increase in staff morale, fun, and happiness.
Nonetheless, creative thinking holds little value if people do not feel free to share their thoughts. This is why it is important to foster a culture of open and ongoing communication at the workplace. Harvard Business School Professor, Teresa Amabile investigated the link between the work environment and creativity. She identified six leadership and management practices that foster creativity in the workplace, these are:
Intellectual challenge
Employees should be matched with the right problem-solving experiences, which means experiences that will challenge or stretch them intellectually. This supports expertise and intrinsic motivation and thus, enhances creativity. However, the amount of stretch is critical as too little challenge leads to boredom, but too much challenge could result in a feeling of being overwhelmed.
Freedom to choose method

Employees tend to be the most creative when they are granted the freedom to choose which method is best for attaining a particular work goal. In other words, leaders and managers can set the goals, but it should be up to the team members to decide how to achieve them. Stable goals are also important because it is difficult to work creatively towards a moving target.
Supplying the right resources
Time and money are important resources for enhancing creativity. Deciding how much time and money to give to a team or project is a tough judgment call that can either support or stifle creativity. Under some circumstances, setting a time deadline will trigger creative thinking because it represents a favorable challenge. False deadlines or impossibly tight ones can create distrust and burnout. To be creative, groups also need to be adequately funded. But it should be noted that creative activities can be achieved at little to no cost with very few supplies, depending on the activities chosen.
Effective design of work groups
Work groups are the most likely to be creative when they are mutually supportive, and when they have a diversity of backgrounds and perspectives. Cross-fertilisation occurs and the various points of view often combine to achieve creative solutions to problems. Homogeneous teams might argue less but they are often less creative. Getting the mix of team members 'right' does require experience and intuition on the leader's part.
Supervisory encouragement
The most influential step a leader can take to bring about creative problem solving is to develop a 'safe' atmosphere that encourages people to think freely. This includes making it okay for people to challenge assumptions and disagree with the leader. If people do not feel safe, they will only parrot their leader's ideas. Praising creative work is important because, for most people to sustain their passion, they must feel that their work matters to the organization. Whenever possible, a leader should notice and publicly affirm creative thinking. Creative ideas should also be evaluated quickly rather than put through a painfully slow review process.
Organizational support
The entire organization, as well as the immediate leader or manager, should support the creative effort if creativity is to be enhanced on a large scale. Organizational leaders should encourage information sharing and collaboration, which leads to the development of expertise needed for creativity and to more opportunities for intrinsic motivation. Executives who combat excessive politics can help creative people focus on work instead of fighting political battles. In a highly political environment, an employee would be hesitant to suggest a creative idea that was a political blunder.
Google is a company that often serves as a model of the creative workplace. It is famous for its staff perks – pool tables and bowling alleys, free food and gym memberships – as it is for its technology, and even employs a chief happiness officer whose sole job is to keep employees happy and maintain productivity.
Companies such as Apple, Virgin Group, Alcatel-Lucent, Warner Music Group and others are now catching on fast, boosting engagement and motivation by involving employees in creative activities and offering incentives that help them enjoy their jobs and feel good about themselves. Workplaces all over the UK, for example, are creating breakout zones and gaming areas, where staff can chill out, chat, and stimulate their creative juices, or they offer classes that equip staff with creative skills, such as languages, painting, drawing, or learning musical instruments.
Some employers are actively encouraging creative collaborations between teams. For example, every year, Manchester Metropolitan University (MMU) runs an event called Engage Week, where staff host events for other members of staff who want to learn something new. These range from sporting events to craft activities, such as metalwork, sausage making, chocolate making, picture framing, and learning basic sign language.
Virgin Group is famous for its culture of innovation and creativity, and some of the ideas that have been implemented at Virgin Management were originated by members of staff. The feedback ranged from ideas around the aesthetics, and what they wanted their workspace to look like, to the practical – someone suggested having hand dryers installed because they are cool and environmentally friendly. Furthermore, ideas on a much larger scale, such as unlimited holidays, were also the product of employee innovation. The key to making employee innovation work lies with a management team that listens to all the ideas and commits to making the best ones work. At Virgin Management, employee ideas are submitted via a forum and only a small number, usually no more than three, are taken on and implemented every year. The head of people operations, Sharon Pommells, said that making people more involved resulted in happier, more engaged and more productive employees.
Overall, understanding creative performance at work warrants continued close examination. A large amount of government funding is channeled towards innovation support programs and a robust evidence base will be an imperative well into the future. Having highly creative people is of little benefit without leaders who can mobilize and deploy resources to enable creative performance, and without a culture that is supportive of these decisions.
Nesrin Nazlieva

Sources:
Van der Linden, D., Pelt, D.H.M., Dunkel, C. S., & Born, M. Ph. (2017). Personality, Personnel Selection, and Job Performance. In: V. Zeigler-Hill & T. K. Schackleford (Eds.) Encyclopedia of Personali

David Burkus- The Myths of Creativity: The Truth about How Innovative Companies and People Generate Great Ideas

Handbook of Research on Leadership and Creativity- Michael D. Mumford & Sven Hemlin
http://www.bestpracticeconsulting.com.au/_blog/Articles/post/Fostering_creativity_in_the_workplace/