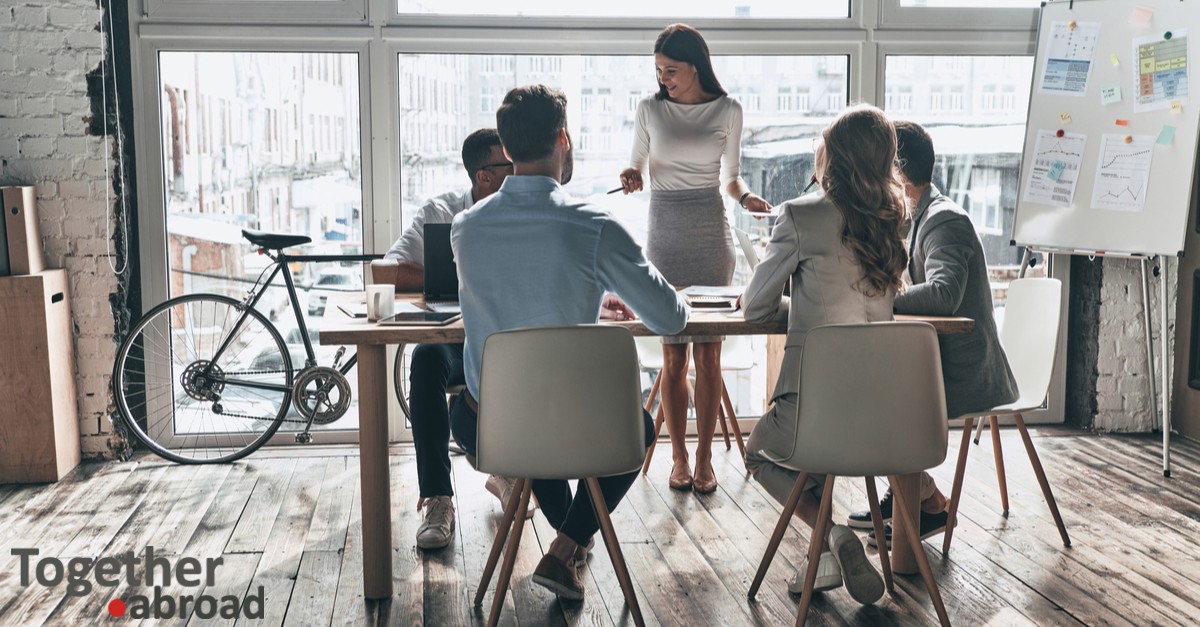 As a manager you fulfill three different roles: that of leader, manager, and coach.
A leader has a vision. A manager converts that vision into practical goals. And a coach helps employees develop to their full potential. It makes sense to regularly think about which role you want to use to achieve your goal. Below you can read what the roles entail and which reflexes and pitfalls you can avoid.
The role of the leader
As a leader you inspire people with your story. You carry out the mission, vision and strategy. You know the values of your organisation and put them into practice. You also enthuse and connect employees with this. storytelling can help you get your message across more effectively. A story is good if it is passed on.
If you want to take people with you, it is important that you make them share in what you want to achieve with the organisation or department. Make sure the subject is regularly on the agenda and check what your employees think the goal is, for example by paying attention to it during team days.
Pitfalls
- You do not take enough time for the strategy, you do not believe in the current strategy, or you have no strategy. Solution: When you grumble, you do not take responsibility. Take time to determine your own strategy, even if it is difficult. If you do not support the existing strategy, discuss it. If there is nothing on paper, describe a strategy yourself and present it to your management.
- The organisation's values do not match your own, you find them too artificial or you do not know what the values are. Solution: Discuss the values and examine whether you can adjust them. Is that not possible? Then accept them or leave if necessary.
- You do not put energy in inspiring and motivating employees, for example because you forget, do not get around to it or are insecure about it. Solution: find out what is stopping you or why you have difficulty getting employees on board. Get to know their interests and motivation.
The role of the manager
As a manager you translate your vision into objectives and you focus on monitoring and realising these objectives. You motivate your people, focus on output, make adjustments, intervene when necessary and often coordinate when problems arise. In the past, the manager was often the one who solved all the problems (partly because she or he knew the most), fortunately we see this less and less in organisations.

Tips for motivating employees from this role:
1. Empathise with the other person. Know what is going on, accept the other person's story without judging, be curious about their motives, challenge them on their strengths, show interest and sincere attention and build a relationship.
2. Be awake! Stay alert to what is going on, walk around, observe and make sure you are aware of things. Share what you see and hear with your people, so they experience your alertness and can contribute to it.
3. Keep on asking. Again, ask open questions, do not judge too quickly, remain curious and show understanding for the other person, even if his/her opinion does not suit you.
4. Show appreciation. How happy people are at work is strongly linked to how much appreciation they receive from their manager. Appreciation can be given in words (written or spoken), by spending time together, by helping someone, by giving a gift or by physical contact (a 'punch', high five or pat on the back for example).
Pitfalls
- You postpone translating the vision into goals, you are not clear about the goals or the goals are too ambitious, which causes employees to become discouraged. Solution: Take responsibility and set attainable goals.
- You avoid conversations about results and behaviour, you are afraid to talk to people because you feel sorry for them or you are too critical or judgmental when you talk to someone. Solution: Be honest and clear in what you think and feel. See employees as full and capable. When you talk to someone, ask him or her to summarize what you discussed. Give compliments often as well, and be specific and honest about it.
- You do not sufficiently indicate that you are dissatisfied, so a negative evaluation may come as a surprise. Solution: Is there behaviour that bothers you or that does not help an employee? Then name that behaviour. Tell what the effect is on you, check if your co-worker recognises or understands it and make a request for different behaviour.
The role of the coach
In your third role as manager, you wear the 'coach hat'. You encourage others to come up with their own solutions and you give attention and trust to your people. You are honest and direct, give feedback where necessary and help others to develop. You do this by being warm and empathetic, confrontational, honest and clear.
Pitfalls

You have a tendency to give tips or tell how you would tackle something. This is not coaching, because you are implicitly saying that someone cannot solve something themselves. This makes employees smaller and dependent on you. Solution: You lean back and ask questions, which makes the staff member aware of his behaviour and thinking patterns and gives him enough self-confidence to take steps towards his goal.
You have too little patience. Solution: a coaching conversation simply takes time. In practice, you often have to bite your tongue. Swallow your wise advice, let silences fall and do not interfere with the solutions your staff member comes up with himself.
Your preferred role
Most managers have a preferential role. Where one does not seem to get around to the leadership role because of the issues of the day - or assumes that everyone knows the mission and vision - the other finds it difficult to express expectations and conduct performance interviews. Or, for example, it doesn't come naturally to you to listen quietly and patiently to an employee and give him or her responsibility.
Which role are you most comfortable with? And which do you spend the least time on? Why? If you know this, what could you do to make sure you use the roles better?
Source ICM