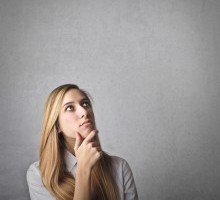 Starting a Business in The Netherlands – How Do You Employ
Starting your own business gives a strong feeling of freedom and independence concerning the decisions you make; however, it may also have risks. It requires a lot of thinking through and it takes a lot of time. Start-up businesses tend to have a disadvantage statistically. According to the Entrepreneur, 55% of start-up businesses "tend to no longer be operational by the 5th year". It goes to show that creating a business is but the first step, while sustaining and keeping it functional is a different step to overcome.
Businesses are no longer predictable as more of them appear, and as the global business landscape changes over time. This means that before starting up a business, you should always keep in mind that change is a necessary thing. Being flexible will help your business grow and adapt to changes since "it means more and efficient resources from various places" (Tarcomnicu, Entrepreneur). In a country that is known for its rich history of trade and finance, The Netherlands is a perfect place to start a business for expats, with its large expat community and international institutions. Before starting up, you should know the laws and regulations of the country. As an entrepreneur there are certain obligations to follow regarding paying taxes, and keeping your business at flow.
The Dutch Chamber of Commerce works under public law and aims to service all sorts of businesses in The Netherlands. Before registering your business, consider the needs and issues to address, which can include business permits, business plans, legal forms, taxations, and business location.
The second part after starting up a business would be finding people to work for you. Once you create the base of your business and understand the type of people you want working with you, then you can consider the options on actually getting people. In a world where the Internet has become more than just a tool of information, you can find candidates through a wide variety of social platforms. Linked In would be a strong example of a professional social platform where users can connect to one another regarding work and experience.
Involving creative employees is a useful decision to undertake since they tend to think outside the box, which can really benefit your business. One way to do this would be to use the services of talent agencies. There are various talent agencies in The Netherlands. According to the Entrepreneur, there has been a greater demand for the services of talent agencies in the last 6 years due to the perceived lack of such candidates in the workplace.
Other than seeking talent agencies, choosing young people could also a beneficial move. The demand of young people in The Netherlands tends to be high as there are a lot of openings in workplaces offered for students who want the experience as well as the pay. According to Forbes, younger people tend to choose "meaningful" work over "higher" salaries. This can be taken into consideration to find out how you can find young employees. Offering experience and meaningful work will certainly gain the attention of those who intend to gain knowledge in a working environment.
Starting a business will take time, and it takes a lot of patience to do so. Understanding the basics of deciding your business's service, goal, identity and mission will definitely impact the search of employees to work with you.
Brodie Bavidge