Job interview questions HR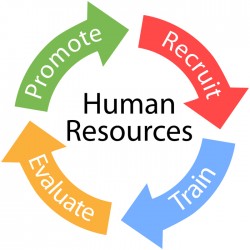 HR JOB NTERVIEW
Human Resources include a large number of jobs and specialisations such as HR assistant, HR Consultant or HR Manager. As it is an essential department in most companies, HR professionals should be excellent individuals with outstanding skills and labour experiences. Besides, the recruitment process intended to hire HR professionals is even more demanding than in other fields due to the expertise of candidates, and that is the reason why is so important to prepare the interview.

Once you take your turn to answer a question, it is advisable to present some examples to make your statement more convincing. Also try to give ideas of the areas where you are mostly skilled in.

In this type of interview, the interviewer will focus his/her attention on your achievements, past experiences and training. Also, expect practical questions about past situations and how you dealt with them.
Below you can find a list of the most commonly asked questions for a HR job interview. Also, consider checking the general interview questions.

General HR job intreview questions:
Are you member of any professional organisation related to HR?
How can you contribute to our company's success?
In your opinion, what is the best way to communicate the corporate values to employees?
Tell me about any experience that you have setting up new procedures.
How would you manage a conflict between two workmates?
What do you look for in a recruitment process? What kind of individuals?
How would you face a dismissal situation? Have you ever had to fire someone?
Can you describe the process that you normally follow to make a decision about an important issue?

Beginners HR questions
What do you think are the most important positions within the HR department?
What is the position within the HR department responsible for creating the work environment in the company?
If you were responsible for the implementation of a programme in your company, what actions would be your priority?
What is your reaction when a change is introduced in your life and you have not taken part in identifying or planning it? Can you give me an example?

Strategic HR questions
How did you evaluate the success of HR services in your previous HR position? What was the aspect that you considered?
How did you determine or contribute to determining the priorities of the HR department in your previous position?
In your previous job, how did the HR department contribute to creating, maintaining or changing the corporate culture?
How did you decide or assist in deciding the priorities in the HR area in your last position?
Can you describe a situation when an employee complaint about his or her manager? How did you deal with this situation? How did the problem end?
What actions or programmes that you implemented to improve or maintain work environment, do you think is the best or you feel more proud about?

Management HR questions:
How would you describe your HR management style?
Do you consider yourself a good manager? Can you provide some examples?
Do you think that you have top executive potential?
In your opinion, what is the most difficult aspect of being manager?
Can you tell me a time when you developed a programme or a process in your company that was finally successful? What were the reasons that led you to identify those need(s)?
What variables do you consider to ensure an appropriate performance of your team?
Can you describe a situation where you had to help a department to implement changes? What was that change about and how did HR to identify the needs? How was the action plan developed?