Job interview Questions for International Relations
Usual Questions to expect during interview for International Relations position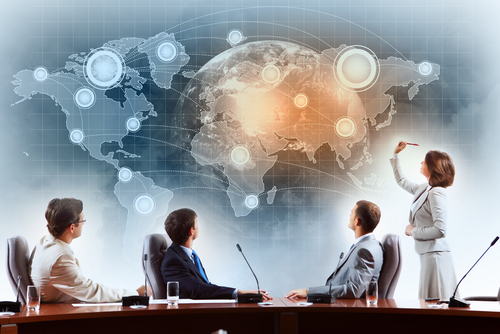 GENERAL
What, in your opinion, can be done to overcome difficulties in a situation in which people from contrary cultural backgrounds need to cooperate? Did you ever experience such a situation yourself and how did you cope with it?

Did you ever have to make an unplanned presentation? How did you feel about it and how did you manage the time you had left to prepare yourself?

Please tell us about a negotiation in which you successfully represented your standpoint.

How familiar are you with managing funds?

What experiences do you have that showed you that you are suitable to a position in which you have to operate internationally?

Based on your experience in the past, with people from which cultural background do you easily form relationships and with which cultures do you have difficulties?

How would you deal with travelling to underdeveloped countries?

In your eyes, what especially is important for our company while doing business with other countries? What should we take care of in international contexts?
SPECIFIC
Tell me what exactly do you understand by international relations and business.
Tell me about a suggestion that you made and was implemented in the international relations field.

Which skills do you have that are necessary in the international relations field?

Which procedures do you find necessary to develop a foreign policy concept?

How do you think the race, gender and ethnicity affect the international relations?

How is globalization affecting the environment in your opinion?

What do you think are the strengths and weaknesses of the European Union ?

What are the practices that a country must follow to ensure security?

What are the basic problems of a mixed economy?

Can you tell me the different types of the human rights?