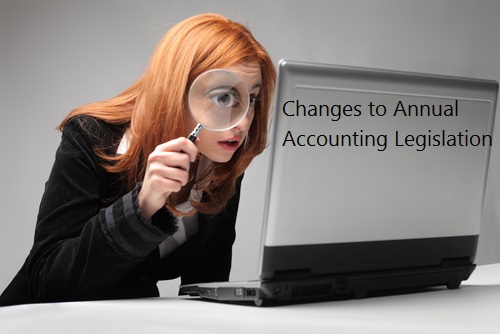 Changes to the rules on annual accounting and book keeping have taken place on November 1, 2015. The Minister of Security and Justice, Gerard Adriaan van der Steur has set Dutch accounting rules for small and medium businesses to fit along the lines of the European norm.
The main change is how small and medium businesses are defined by size. Until now, small businesses must have a maximum balance sheet total to, but not exceeding €4.4 million and a maximum net turnover of €8.8 million. Fitting into this category allows the business to qualify for exemption from audit. With this exemption, these companies have only had to disclose a limited balance. However, under the new rules, the maximum balance sheet total may rise to €6 million and net sales to €12 million. The limit on the number of employees remains fifty.
Another important change is the addition of a new category, the micro enterprise. This new category applies to companies that have a maximum balance sheet and a net turnover of up to €350 thousand and no more than ten employees. These micro enterprises only need to draw up a limited statement.
The editing and publishing deadlines for financial statements have also been brought back. The final editing deadline for November 1, 2015 is changed to 10 months instead of 11, and the publication date has been changed to 12 months instead of 13. This change to the law is applicable to annual financial statements and management reports prepared for the fiscal year commencing after January 1 2016.
According to Minister van der Steur, the changes to the accounting law will reduce the burden on smaller companies. "It is good that Europe is, in some form, committed to reduce burdens on small and medium businesses," the minister said.
Source:P&OActueel