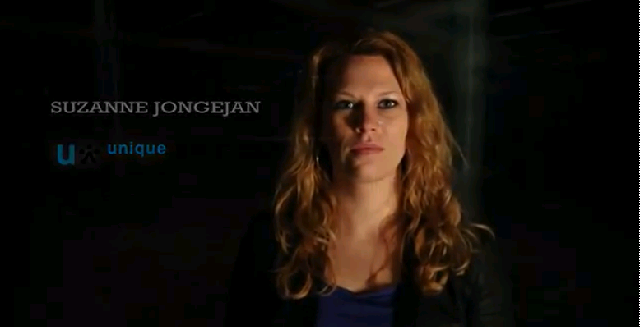 Dear International,
My name is Suzanne Jongejan, i work for UNIQUE inhouse SHELL DH and i have been nominated for Intercedent / recruiter van het jaar (Consultant/recruiter of the year)!
A huge honor and I have already made it through the first round! Intercedent van het Jaar is a yearly election for professionals in the recruitment industry and in order to help win the election,
I will need to get as many votes as possible on my promo film.
Aside from this I have been tested on my knowledge and will be tested on commercial&management skills. Based on the results of this, I hope to be selected for the finals.
Help me win the election by Liking&sharing my promo film on
www.facebook.nl/intercedentvanhetjaar
! You can find the film under
"Stem op uw favoriet".
Please note: Before liking the film
you must also like the Facebook fanpage
of Intercedent van het Jaar.
Please do not forget to confirm your like
.
For those of you who don't speak Dutch
I have included a translation
of what I'm discussing in the film:
My name is Suzanne Jongejan and I'm 29 years old. I've been working as an inhouse consultant with Unique for a large multinational in The Hague for 5 years now. What makes me unique is my drive do keep developing myself and signaling new opportunities for the client and candidate to help them achieve their goals. I'm also quite critical; if I see an opportunity to improve something (whether that is for myself or if it is something in a process) I will take on that opportunity. That ensures that you keep on developing yourself as well and also means that you can become a business partner for this client. Not only must you realize the match between candidate and client but once they have started working together you must also fulfill your role as employer and continuously strive to bring your added value.
I have also included some social feeds for your own social media. I would appreciate if you can share this so I can get as many votes as possible.
For your social media feed twitter:
For your Social media feed Facebook/Linkedin
NL: Onze consultant Suzanne Jongejan (Shell in-house Den Haag) is genomineerd voor de titel Intercedent van het Jaar! Help haar de verkiezing te winnen: Like&deel haar promofilmpje op www.facebook.nl/intercedentvanhetjaar!
ENG: Our consultant Suzanne Jongejan (Shell in-house Den Haag) is nominated for Intercedent van het jaar (Consultant of the year)! Help her win the election: Like&share her promo film on www.facebook.nl/intercedentvanhetjaar!

Thanks so much for your support!
Suzanne Jongejan