Company profile
Abroad Experience BV is an international recruitment agency which offers unique career opportunities to multilingual job seekers. We recruit personnel for a great number of international companies that have established their European Headquarters in The Netherlands. Founded in 1998, we have extensive experience in matching the skills and ambitions of our applicants with the requirements of our clients.

We help you all the way

We do not only help you in finding a new professional challenge, we also make sure your relocation to The Netherlands runs as smoothly as possible. We can provide you with all of the necessary information about how to register for a BSN/Sofi-number, where to open a bank account, and how to go about arranging health insurance . We also have contact with a number of local housing agencies that will be happy to assist you in finding suitable accommodation.

No Dutch language skills? - Don't worry!

The Netherlands is well known for being a cultural melting-pot, most people speak English to a fluent level - which makes things a lot easier whilst settling-in!
Our clients use English as the official business language, so Dutch is not required. All other languages that you speak to a native or fluent level will be used to assist the customers of our client(s) on a daily basis.
Our services
Our story
Our approach
Our team
Company film
Social media
News
Interview
Locations and directions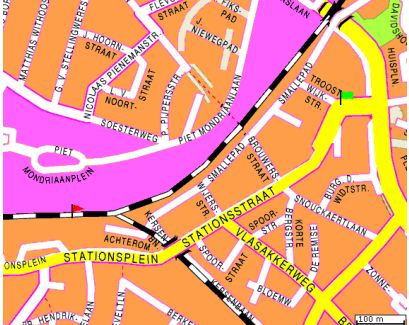 By Car:
Route-description from direction Amsterdam, Schiphol
• From the A1 take exit Bunschoten-Spakenburg/ Amersfoort (N199, exit 12)
• At the end of the exit you turn left direction Amersfoort (N199)
• Follow the signs 'Centrum'
• After the train track (tunnel) you take the 1
st
traffic-lights to the right
• Our building is on the left side on the corner. You can park your car in the Agis car park
opposite.
Route-description from the direction Zwolle/Apeldoorn
• Take the A1 direction Amersfoort
• Take the A28 direction Utrecht
• Take exit 8 (Amersfoort)
• At the traffic-lights turn left (Hogeweg)
• Drive until the end of the 'Hogeweg' till the petrol station and from here on the street is called
'Stadsring'. Continue on the Stadsring.
• At the 6
th
Traffic-lights close to KFC you turn left (Utrechtseweg) then you take the 1
st
street to
the right (Snoukaertlaan)
• At the end of the 'Snoukaertlaan' you turn right (Van Asch van Wijckstraat)
• After 100m you see our office on the right
• You can park your car in the 'Agis' car park opposite us
Route-description from the direction Utrecht
• Direction Amersfoort (A28)
• Take exit 8 (Amersfoort)
• At the traffic-lights turn left (Hogeweg)
Testimonials
Company profile