Company profile
At Power-to-Change we believe that career planning is too important to be left to chance and that is why we offer a range of programs, tools and techniques to assist you to:

• Decide on the right career path
• Manage your career
• Sell yourself with confidence on your CV and at interviews
• Review job search strategies
• Write a winning CV, Motivation Letter and LinkedIn Profile
• Start and grow your own business

Contact me today for a FREE 20 minute telecom strategy session and let's start putting the fun and passion back into your working week!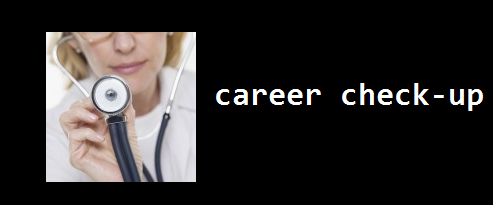 Our services
Are you still struggling with the question, "What do you want to do when you grow up?"
Are you fed up of getting rejection letters?
Do you wish you had more confidence in interviews?

We offer the following services to get your career back on track:
• Career check up
• Identify your career options
• How to sell yourself to get the job you want
• Job search strategies
• CV review and/or complete re-write (includes cover letter and LinkedIn profile)
• How to kick start your own business
• Workshops

However, as everyone is unique, we will tailor make a program to fit with your specific requirements.
Knowing how difficult it is to decide what to do on leaving school or university and then to actually get a job when you have limited experience, we have a range of programs to assist students.
Our story
Power-to-Change was established with the aim of inspiring people to put the fun and passion back into their working week. We specialise in career coaching because work is where you spend most of your waking life, it's where you put about 80% of your personal energy so why shouldn't you have a career you enjoy and are passionate about.
We provide a flexible, responsive and practical approach to career management and as a member of the Association of Career Professionals International we follow their high standards for ethical practice.
Our approach
Our team
Having always worked in Scotland, Anne and her family moved to Holland in 2006 where she now helps multi-national clients both in Holland and abroad to develop their career journey.

Contact her to find out how she can help you develop several career alternatives that will reflect your skills and values and then help you to develop a strategy for exploring these career options.

Meet Anne:-

Hi, I'm Anne Galloway and my goal is to inspire individuals in new directions.

I was born and brought up surrounded by beautiful countryside in the North East of Scotland. Unlike my brother who knew from the moment he could talk that he wanted to be an engineer, I struggled to decide what route to take when I was at school. My love for animals veered me in the direction of wanting to be a vet. That was when I hit my first major road block!

It was a long time ago but I remember it like yesterday; the sudden realisation that I wasn't good enough at chemistry! I spent my last few years at school not having a clue what I wanted to do. I knew that I wanted to go on to university but had no idea what or where to study and the only advice I got from the school's careers advisor (thankfully they are a lot better these days!) was to go to Napier College in Edinburgh because that was where most of my class were going!

Of course, like most teenagers, I wasn't going to be told what or where I should go to study and so I chose to study Business Studies at Robert Gordon University in Aberdeen.

I had a great time at university but on graduating, I arrived at a crossroads and the realization that I still didn't know what I wanted to do. So I chose the road with least resistance and took the first job that came along because I had bills to pay – this I have since learnt is not the way to decide on a career, at least not one where you feel fulfilled and successful!

After two years in a job that really wasn't right for me, I knew that I had to change direction. Again I took the first exit that came along and was lucky to land up in a job that I found more challenging and rewarding.

My career path took another turn when I had my two wonderful children. I went back to work at the same company on a part-time basis but it wasn't long before I realised that I wanted to do something completely different and ideally to be my own boss.

At that stage, I had no idea about transferable skills or how to sell myself let alone create a brand!

Again I took what appeared to be the easiest route and started a Franchise – this can be a great way to start your own business as you get lots of help from the franchisor (although they do take a percentage of your profit!). I learned a lot fast and it wasn't long before I decided it was time to go it alone but what?

So there I was one day minding my own business in the school playground waiting for my kids to come out when my career took different turn. I got talking to another mum who told me that the company she worked for were looking for a consultant with business skills to come and help them coordinate and develop the business and suggested that I apply. I set up my own consultancy, got the job and loved it.

A few years later, and my career hit another major road block when my husband's work moved us to Holland – I had to give up my business and a job that I loved!

This produced a major challenge for me. Not only was it the challenge of moving to another country but it was the first time that I hadn't worked and this for me was particularly difficult as I felt I was losing some of my independence. This was one road block that I had to find a way round and it also turned out to be the first time that I really sat down and spent time reviewing my career journey to date and actually planning the way forward.

I assessed my skills and strengths (which turned out to be a real eye opener!), retrained and found my passion. I now consider myself to be extremely lucky in that I have a job that I love doing and am passionate about and the ability to share this with others, so that they too can get a job they'll love, opens up a world of opportunities. Though I have to admit that the one thing that drives me crazy is that so many people (and I was one of them!) spend more time planning their annual holiday than their career!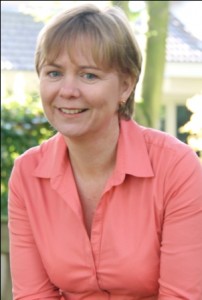 Company film
News
Interview
Locations and directions
Testimonials
Company profile