Company profile
Convergys is a world-wide active service solution provider for market leaders in telephony, electronic entertainment and IT. We offer flexible and professional solutions to our clients demands for all areas of customer service. We have currently 125,000 dedicated professionals, speaking 47 languages and working from more than 150 locations in 31 countries in Europe, Asia-Pacific, North and South America as well as in Africa.

The acquisition between Convergys and Stream makes us the world's second largest customer management company. Both companies are known for providing exceptional service. Now, combining the best assets of both, we offer greater expertise and services for our clients and many more career opportunities for our talented employees. Clients and customers around the globe can now benefit from our expanded geographic footprint, language capabilities, and breadth and depth of services.

Become a member of our international and professional teams! We are looking for committed staff members for our customer service team.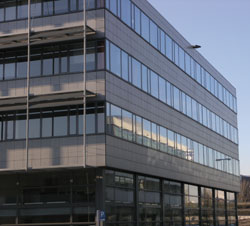 Our services
Stream's European headquarters in Amsterdam serves an integral role in our global footprint. With its prime location, highly skilled workforce, and state-of-the-art infrastructure, Stream Amsterdam provides support for the pan-European marketplace.

Stream Amsterdam specializes in multilingual implementations for support teams of various sizes. The site provides service in more than 13 languages including Danish, Dutch, English, Finnish, French, German, Greek, Italian, Norwegian, Polish, Portuguese, Spanish and Swedish, in addition to many Eastern European languages.
Our VoIP platform leverages Amsterdam as the European hub for site interconnectivity, and CRM tool utilization. As the corporate regional headquarters, Amsterdam also coordinates global best practices for human resources, training, project implementation and performance management.
Our story
Stream has become an unparalleled BPO services organization and "Provider of Choice" to some of the world's leading companies due to our commitment to our core values as well as our company vision and mission shown below:

Our Vision
Our vision is to be the leading integrated, global business process outsourcing solution provider by continuously enriching our clients' value propositions.

Our Mission
Our mission is to continuously provide innovative service solutions to our clients to create maximum value for their customers.

Our CORE Values
Commitment
Commitment to providing personal growth and leadership opportunities.
Commitment to our internal and external clients.
Ownership
Ownership and accountability for our team's success.
Ownership of creating value for employees and clients.
Respect
Respect and demonstrate integrity and honesty.
Respect the diversity of our global culture.
Excellence
Excel at delivering quality service with a passion for our clients' success.
Excel at innovating across our business practices and client services.
Our approach
Our team
News
Interview
Locations and directions
Amsterdam, Netherlands
Kabelweg 43
1014 BA Amsterdam
The Netherlands
(31) 20 586 4700
Testimonials
Company profile