Company profile
AAme provides specifically tailored services for companies and individuals within the labour recruitment and secondment industry. We advise our clients on various aspects of the Dutch Tax and Employment Law, we offer assistance in setting up their payroll and we offer various solutions for working contractors, freelancers and employees.

AAme operates independently within an international network of business service providers, each of whom is a specialist within the fields of taxation, law, finance and labour markets.

AAme establishes long-term relationships with our clients built on trust and quality of (personal) service. Since this is our unique selling point, our slogan is "it's the personal touch.".

If you regularly receive external or self-employed workers from home or abroad for hire or for secondment, AAme offers various compliancy services, which amongst others secures you that the hirer's liability for your company (and you) will be brought down to a minimum.

You would rather not have to deal with accountancy, consultancy and labour relation courts. Therefore it might be interesting to know you can use the experience of the (International) Payroll and Expat Department of AAme. We show you your options, opportunities and risks and we will always be aware of the confidence you have put in our company.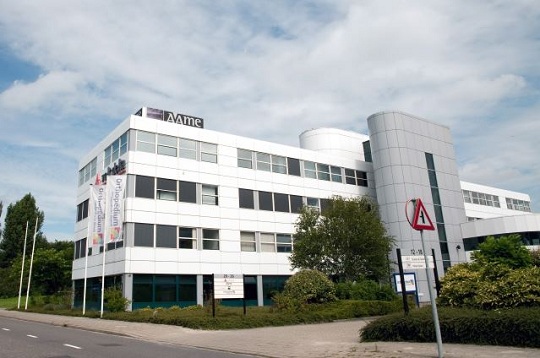 Our services
Accountants
Accounting Administration
Annual Financial Statement
Value Added Tax
Advice

Tax Advisers
Income Tax
Corporation Tax
Estate planning
Value Added Tax
Wage Tax

Salary Advisers
Salary Administration
Customised Salary Administration
Work Permits
30% Scheme

AAme Solutions
Working With Contractors
Working With Freelancers
Contract Management
Our story
Similar to other companies, AAme has a mission and a vision.

The mission of AAme:

To simplify the complex Dutch tax, civil and accountancy laws and regulations and make them more accessible, against a fair remuneration. Additionally, we also develop creative solutions in an integral way in order to simplify the business processes of our clients and relations.

The vision of AAme:

Our vision is based on the aim to be different from the, for the most part, grey suits in our sector. We achieve this thanks to a resourceful, committed and professionally creative way of proceeding. We create simple solutions, inspired by our positive tenacity. All this in order to execute our corporate mission in a positive way, not only for us but for all the parties involved, for currents needs, but also and more importantly, in the long term.

In regards to our expertise, we have created for you a so-called one-stop-shop within our organisation, based on our knowledge, vision and mission, which offers you, the client the possibility to obtain advice in different areas against a fair remuneration.
We promise our clients to simplify the legally imposed administrative hassle and the exasperation it causes, and to achieve the desired result by means of a cost-effective and simple solution.
Our approach
AAme Accountants and Tax Advisers is not just another name in the CPA world, it has become a well-known brand and a concept.

AAme Accountants and Tax Advisers offers, amongst others, services in the fields of accountancy, administration, international and national taxes and payroll processing, mediation, employment law, grants, work permits and Highly Skilled Migrant Scheme, 30% Scheme, A1 Certificates etc., all at a very high quality level.

We can also provide you with a service in the field of marketing and communication. This concept is unique for middle and small businesses. AAme is a company who is not afraid to ask you difficult questions and we are not afraid to investigate the correct answers. We see ourselves as a doctor and specialist for our clients.

Our two main basic goals are to put our clients' interests first and to lead our profession in creating values to make you a fan of our company. We achieve value for our clients through simplifying the complex Dutch Tax, Civil and Accountancy Laws and Regulations and make them more accessible, against a fair remuneration. Additionally, we also develop creative solutions in an integral way in order to simplify the business processes of our clients and relations. Large or small, local or global, our clients benefit from our structure by having access to our most relevant resources and relationships wherever they may reside.

We stimulate our clients, like ourselves to innovate. Don't let others stop you. "The ones who say you can't and you won't are probably the ones who are scared that you will. Innovate or perish."
Our team
Company film
News
Interview
Locations and directions
Testimonials
Company profile
Expat Services:
Tax Advisors
Address
Address:
Olof Palmestraat 24