Company profile
HiiL is an advisory and research institute for the justice sector, based in The Hague, city of peace and justice.

Our HiiL professionals are leading academics, from various cultural backgrounds, with many years of experience in places where justice is most needed.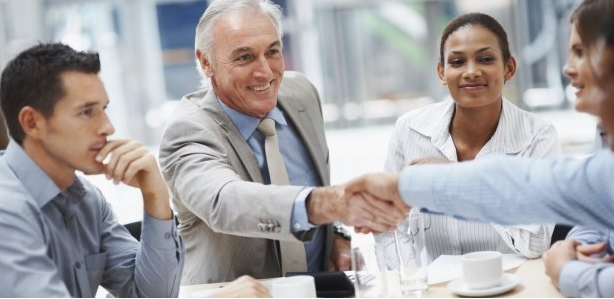 We are passionate about what they do and keep an intense focus and determination on reaching our goals. At the same time we offer a relaxed, flexible and informal work atmosphere where we know how to have fun. We have an informal and open culture. Managerial style practiced is managing by empowering. Open communication and trust are very important for us. Our organisational structure is flat rather than a traditional hyerarchy. Open feedback at all levels (bottom-up and top-down) is not only welcome, but strongly encouraged. We never stop learning, and being a part of this developing organisation is a great learning opportunity, both for the starters and the more experienced professionals

Our Values:


- Interactive: Our projects are energising, based on collective learning, looking at problems from many perspectives and based on an exchange of solutions from difefrent cultures.


- Non-judgmental: We take a neutral perspective, focusing on what is perceived as more or less fair by the people involved.


- Evidence-based: Research and best practices are the backbone of our work.
Our services
Since 2006 we have heavily invested in developing tools and services, based on research. They are applied in our projects, always adapted to the needs of the justice sector clients and their beneficiaries.


Justice Strategy Advice
Our clients need to provide leadership in a constantly changing environment. They require rule making, enforcement and dispute settlement procedures that are attuned to justice needs. While staying on top of developments in other rule systems, they also have to ensure that the justice sector does not cost too much and is run efficiently.


Measuring and Evaluation
Today's justice sector organisations wish to show their added value, since it enhances their legitimacy. Increasingly, they have to answer questions such as: Who benefits? How do businesses experience working under certain laws or rules? How satisfied are people appearing in courts? And even: do they actually get justice?


Justice Innovation Lab
Many of our clients feel the need to improve a procedure, service or work process. It often proves difficult to scale up innovations sustainably and truly mainstream them. Our Justice Innovation Lab is a creative and inclusive space where we help clients to develop and implement successful justice innovations.
Our story
Mission | HiiL is passionate about making justice work. The core of our work is to improve rulemaking and conflict resolution processes. In today's challenging environment that is impossible without innovation. We support clients and other stakeholders doing this together, across borders and based on the best available knowledge.

What we do | HiiL is a not for profit foundation. It is funded by income from the services we perform for our clients and by contributions from governments, philanthropic foundations and social entrepreneurs.

We provide our clients with:

Justice strategy advice to make processes more accountable, efficient and attuned to justice needs
Measuring and assessment to make progress visible, comparable, showing where more effort is needed
A justice innovation lab for developing, testing and improving prototypes of new approaches
HiiL also facilitates the Innovating Justice Hub:
A unique, world-class platform comprising a fast growing community of justice innovators, rule of law leaders, justice experts and potential funders. The platform is supported by an interactive website www.innovatingjustice.com, regular knowledge products, and opportunities to meet and connect.
HiiL has a joint venture with Tilburg University (Tisco research group on conflict resolution systems).
Our approach
Our approach is based on what is needed in a given context, within a given timeframe and with the available resources. We assist by providing data, a better understanding of challenges, a shared vision and strategy, and expertise about what is likely to work. We make innovation processes that our clients need to meet the challenges they face, possible.
Our team
The HiiL team consists of 18 highly motivated, passionate and energetic professionals, and we do consider ourselves to be a part of an international community: HiiL encompasses a wide diversity by representing more than 10 different countries! We make up a young, energetic and self-driven team that is constantly learning and developing.
Company film
Social media
News
Interview
Interview with Liubovi Bosenko, Human Resources Manager and Coordinator of the Operations and Support Team at HiiL

Together Abroad had the privilege of speaking with Liubovi Bosenko, Human Resources Manager and Coordinator of the Operations and Support Team at HiiL
HiiL was founded in 2005 and is an advisory and research institute for the justice sector based in The Hague. It is an organisation that is passionate about making justice work for both people and organisations on a global scale. They achieve this goal by the way of providing innovation and improvements to rule making and conflict resolution processes.

Hello Liubovi. Please introduce yourself and tell us what it is that you do at Hiil.

My name is Liubovi Bosenko and I am The Human Resources Manager and Coordinator of the Operations and Support Team at HiiL. I would describe myself as an HR generalist who works on strategic, tactical and operational levels.
In my role as Human Resources Manager, I work in close collaboration with our management and the team to ensure that HR is established as a true business partner. It is my job to formulate the HR strategy in accordance with the organisation's overall strategy.
8 years ago when HiiL started, we were a slightly different organisation from what we are now. We were a research institute that studied the impact of globalisation on national legal systems. Now we have evolved into an advisory and research institute that strives for access to justice for everyone. The HR team at HiiL continuously helps the organisation to remain competitive and efficient in regard to achieving organisational goals. Our main goal is to help our people grow, develop, and release their (latent) potential.
We are really proud of the steps we have taken in the last few years to change the perspective of HR as a true business partner and also to encourage more collaboration with HR to achieve organisational goals. Currently we are also working towards helping people achieve their own long-term career goals.


What projects does your company currently handle and what skillsets and competencies do you seek when recruiting for these projects?

At HiiL, our services are focused on building and improving justice systems in the world. As an integral part of our work culture, it is important that everyone who joins HiiL has an affinity with justice.
We require different skillsets and competencies for different roles but it is important for all people who join HiiL to be able to connect with what HiiL does. At HiiL, we are quite flexible and have a very flat structure, there is no hierarchy. I would say that we have and continuously strive for partnership with our people. Our people are given the autonomy and freedom to do their job. There is a high level of trust involved and a lot of collaboration within teams.

Your career is quite impressive and speaks of steady progress and growth. Can you offer some advice to our readers who would like to see such a level of growth in their own careers?

• Always move forward and develop yourself. It is really important to go for what you want. Laziness does not help in the job search journey. Luck might play an important role as you can meet people who can help you along your way or inspire you to move forward in your job search. However, I do believe that luck comes to the one who works hard. If you sit and do nothing, you will achieve nothing. If you are unsure of what you want to do or what career path is best suited to you, try different things. It may be helpful to ask yourself: what interests me? What am I good at? Where do I want to be in the future?
• Keep Networking. This is extremely important and it is surprising how the importance of this activity is often underestimated by job seekers. The more people know about your search journey, potentially, the more will be able to help you: referrals, guidance, spreading the word of mouth, etc. Some positions might not even be advertised because there are already a few potential good candidates in the recruiter's pipeline from prior interactions and you might not even get to see these positions being advertised. It is a challenging exercise for a lot of people, but it will in one way or another one offer you tremendous payoff.
• When you have applied for a position and do not receive any response from a recruiter, it is advisable to be proactive and to reach out by giving a call or sending a follow up e-mail. On a number of occasions an application has ended up in my spam folder and thanks to the candidate's pro-activity I had a chance to "get acquainted" with it. When you give a call to a recruiter to ask about your application it is helpful for both as it keeps you on the recruiters' radar. Now just a word of caution, every recruiter is different and has different preferences. When giving a call, timing is very important and it is a good idea to discern whether it's a good time for a conversation or not before launching into a talk about your application. Asking the recruiter at the start of the call whether it is a good time to have a conversation might be a good idea.
• Keep the right attitude towards the application process. I have noticed that the quality of applications I have received in the last few years could be improved. With the current employment situation there are 5 times more applications than in the past but the quality of applications has deteriorated. The information shared in CVs and Motivation Letters is sometimes too little or the other way round, way too extensive. Layout and presentation of CVs and Motivation letters should be improved. This is because, these documents serve as a marketing tool to create a first impression about you as a professional. A good CV should make a good impression and lead to an invite for an interview. It should be easy to read, give an insight into your personality and contain just enough information about your background. Your Motivation Letter should be a motivation letter as the name implies and not a compressed version of your CV. Avoid it being generic enough to be sent out to a hundred other organisations. Customize it to suit the organisation you are applying to.


You made a functional move in your career from procurement to a core HR function. What advise can you offer our readers who would like to do the same?

I started my career in three departments at the same time: Marketing, Procurement and HR. I think I have been quite fortunate to know from the first few months of my studies that I wanted to be in HR and I started my HR specialisation in my second year. I did some things in between to try out different roles and satisfy my curiosity. I am quite sure that I will explore other fields in future as well.
I think people should move away from roles where they do not feel satisfied or challenged. In nowadays world a career change is very much encouraged. Our needs as human beings change as we grow and evolve and our preferences change accordingly. It is important for me to always grow and move forward and also to enjoy what I am doing.
I would advise anyone seeking a change to go for it. It might be a successful or a less successful move but in any case you will gain an experience which will open you up to other opportunities and will most certainly be an added benefit for your future endeavours


You have done quite a lot of recruiting in your career. Tell us what you look at for in a candidate?

I look at 3 major aspects:
• The motivation of the candidate: I always want to know "Why HiiL?" Why are you applying for the role? I am interested in getting to know your goals for this position. Then I ask myself: Can I (on behalf of HiiL) offer you a role that matches your goals and career aspirations?
If you are motivated and know your goals, HiiL can do its best to help you get where you want to go in terms of growth, development and future responsibilities. A motivated candidate, who is less strong in terms of skills or competencies required for the position can get to the desired level because of their motivation. One who is skilled and competent but does not have the motivation, might be very limited in terms of applying their skills and competencies because the interest and drive is not there. Therefore, his 100% is not there.
• Candidate fit to the team: I want to know how you will fit in. We have a small team at HiiL and group dynamics are very important. A candidate who is a good fit will add value to the team but a poor fit can influence the dynamics of the team in a negative manner.
• Candidate fit to the job: I want to know whether your profile is a good match with the position requirements and whether you can bring your unique blend of skills, competencies and innovation to the job. I can ascertain this by getting closely acquainted with you and getting to know about your experiences, aspirations, goals, etc.

How do you see Hiil evolving over the next few years and how will this impact on your hiring decisions?
HiiL has a bright future and is a game changer in the justice field already now. We are moving towards increasing our Global reach. We do not have a recruitment plan for the next 4 or 5 years and we recruit based on the demands of the business. As new projects emerge we conduct recruitment exercises. That being said, there is a big potential for growth and accordingly, an increase in all kinds different roles both in the specialists domain and support functions.

Can you advise our job seekers out there, especially the internationals seeking a job opportunity what they can do to increase their chances of achieving their dream.
• Get out of your comfort zone. Think out of the box. Keep in touch: the networks of HR and other contacts in your network are valuable and need to be maintained.
• Consider getting a mentor. Talk to people in the positions that you would like to have and find out how they got there and what exactly they do in their capacities. This is also a very good exercise when you are not sure which path to take. Take courses, work on your CV and motivation Letter. Also attend recruitment events and ensure that your LinkedIn profile and other social media channels are updated.
• Be very selective in your choice of pictures to put on your social media outlets. You never know whether a recruiter will make a decision based on the information they find online.
• Be persistent. The more you get out there, the more you enlarge your opportunities and chances of finding desired employment. The one who seeks always finds. If you are not a networker, become one. People who are persistent in a good way will go the extra mile and reach out. These will be the ones who do find what they are looking for and get needed support from recruiters and their networks.
• Do that which you fear. If you have a fear of public speaking do it! I love speaking in front of large audiences, I might be nervous but I do it anyway. Things do not have to be easy and smooth to be worth it. If they are, then you might just be in your comfort zone and you need to progress and set new developmental goals.

Closing comments:
If life is not about the growth and development of yourself and others what is it about?
If what you are currently involved in does not bring growth or self-actualisation, then consider investing your time and resources in something else better suited to your personal growth and development. Talk to people, take a course, study and do something else that will provide you with fulfilment.


Article by Tamkara Adun
Copywrite Together Abroad
Locations and directions
Testimonials
Company profile
Address
Address:
Fluwelen Burgwal 58