Company profile
The HAN Language Centre is part of the HAN University of Applied Sciences located in Arnhem and Nijmegen. The Language Centre provides group courses in a variety of languages. Would you like to learn to speak Dutch or German better, improve your English or Dutch writing skills, or perhaps experience an entirely new language? We can cater to all your language needs.

The HAN Language Centre also prides itself in being able to offer tailor-made courses. We can bring a course to your business address or run it at our HAN campus in Nijmegen or Arnhem. As part of the HAN University of Applied Sciences, we can offer state-of-the-art teaching facilities and resources. Our team of highly-skilled teaching staff can provide language courses tailored to any industry you may want to focus on.

The HAN Language Centre provides other services as well: translation and editing services and language testing and assessment services. Our translation and editing experts have experience in a vast array of subject matters ranging from healthcare to international business. For more information about the HAN Language Centre, please browse the information provided here or contact us directly.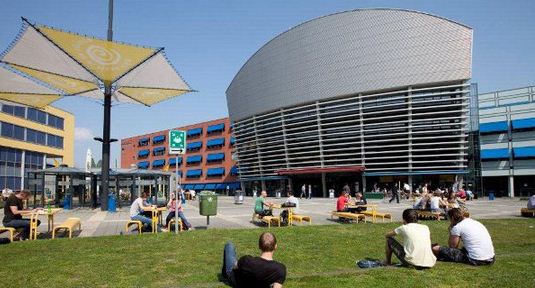 Our services
The HAN Language Centre provides the following:

• Language courses in English, Dutch, German, French, Spanish, Arabic, Chinese, Latin and Papiamento.
• Exam certification-focused language courses in English, Dutch, and German.
• Translation and editing services

Our story
Our approach
The main driving force in our processes at the HAN Language Centre is providing the knowledge that our clients need. Even in group settings, our goal is to give each student the personal attention they need to reach their objectives.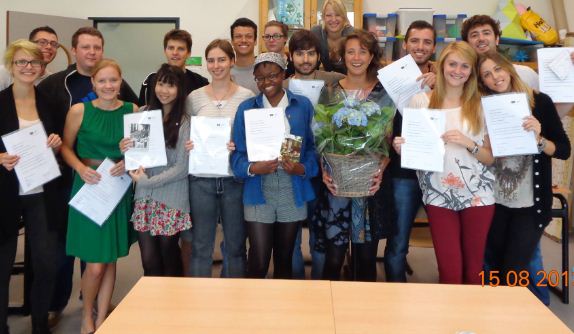 Our team
The HAN Language Centre employs a diverse group of native speakers from various professional backgrounds, ranging from IT and finance to education and research.

Company film
News
Interview
Locations and directions
Our courses are held at the following locations:

HAN Campus Nijmegen
Heyendaalseweg 141
6525 AJ Nijmegen


HAN Campus Arnhem
Ruitenberglaan 31
6826 CC Arnhem

We also offer in-company trainings.
Testimonials
The communicative approach used in our English classes helps me to broaden my vocabulary so I can get to the point quicker. Grammar is used as a tool to help you with the correct sentence structure. This approach suits me. A good learning environment is created together with the teacher. He challenges all the participants to communicate in English as much as possible.
- Twan Vissers, Business Manager, NS Stations

A tailor-made writing workshop was prepared in close consultation. The participants quickly learned how to use their fascination for a topic to present it in a way that would captivate the reader. It was clear that the teacher had stimulated a pleasure for writing in our students. They were inspired by his enthusiasm and when the time was up, they even wanted to stay longer!
- Marlies van Hak, coordinator Honours Programme Theory and Research, ArtEZ Institute of the Arts


"I have worked with HAN Language Centre since 2010 and the translators know exactly what I want. They are flexible and always consult me about the texts. If there are any doubts, questions or comments, we always discuss it quickly by phone. We first discuss the assignment in detail and I then leave it to the expertise of the translators. They know exactly what I want and how they can best cater to me."
- Mihaela Luca, International Marketing Communication Officer HAN
Company profile
Expat Services:
Language Schools
Address
Address:
Heijendaalseweg 141