How to answer Job Interview questions in the Netherlands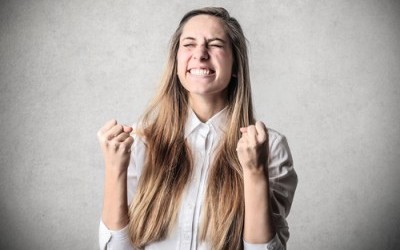 A job interview in The Netherlands is always stressful, even for candidates who have gone on countless interviews. The best way to reduce this stress - whether you are a first time job seeker or an experienced professional or specialist - is to be well-prepared for what's to come. Below, we have highlighted the most common questions that are asked at any job interview. We have also provided sample answers and guidelines on how to answer these questions while promoting yourself as the best candidate for the role.
Common Job Interview Questions
Job Interview in the Netherlands
Why did you apply for this position and what interests you about this job?
When you are asked what interests you about the position you are interviewing for, the best way to respond is to describe the qualifications listed in the job posting and connect them to your skills and experience. That way, the employer will see that you know about the job you are interviewing for and that you have the skills to do the job. Also, be sure to add your past experiences and how you relate those activities to the new position.



Job Interview in the Netherlands
What major challenges and problems did you face in your last job and how did you handle them?
When this question arises, be sure to include specific examples of how you handled a particular difficult situation and remember to include how you researched the problem and how you came to a solution.
Reaching solutions for different problems could include reaching a solution through positive discussions, brainstorming and listening to the opinions and suggestions of others.



Job Interview in the Netherlands
What did you like or dislike about your previous job?
Do not be too negative when answering this question. The reason is that you do not want the interviewer to think that you are a negative person and that you will speak negatively about the new job when you are ready to move on, if you get this job. Rather,talk about yourself and what you are looking for in a new role.

Your answer should also include positive attributes about your last company and the role but include that you are looking for more room to grow or a new challenge which was not on offer in your previous position. For example: One of the reasons I am leaving is that I felt I was not challenged enough at the job.



Job Interview in the Netherlands
Have you ever had difficulty working with a manager?
Be careful answering questions about previous managers. You do not want to come across as a difficult employee and you want to cast any past experiences in the most positive light as possible. A positive response will include how you might have had a rocky start with a manager but you took the initiative to sit down and discuss it with them and from there on resolved any miscommunication and could work well together.



Job Interview in the Netherlands
Why are you leaving your job?
It is advisable to prepare answers to this typical question in advance. There are many reasons for leaving a job and pursuing a new one so this answer will be specific to your situation.

Possible responses could include that you are looking for a new challenge, you would like to gain experience in a different field or industry, you would like to use your qualification on a daily basis or that you are looking for a career change and a new, exciting role. Furthermore, the reason could also be due to the fact that jobs were being minimised at your previous company and unfortunately yours was one to be cut.



Job Interview in the Netherlands
What do you expect from a supervisor?
If you are interviewing for a position as a supervisor, this question is relevant in order for your employer to see how you would like to be managed as an employee. This will give them an idea of what type of supervisor you are likely to be.

To answer this question you can include that you appreciate supervisors that take the time to create personal connections with subordinates. You could also say that you prefer a supervisor to treat all employees equally and not show favouritism or a manager who is approachable and open-minded.



Job Interview in the Netherlands
What is your greatest weakness?
Although this question can be seen as putting focus on your negative points, it is merely asked so that the interviewer can assess which areas you need to work on and how you are changing your weak areas to work in your favour.

This question can be answered in a positive way by mentioning certain skills that are not critical for the position you are applying for. You can also mention skills or traits that might have been a weakness in the past but mention how you learned from it and how you currently make it work positively in your everyday job. For example: "I used to struggle with delegating work to others as I would get frustrated when the task wasn't done to my standards, however I overcame this by trusting the abilities of my colleagues and over time, found it easier to delegate tasks."This turns a potential negative point into a positive one and shows that you are willing to seek out your weak points and take action with them.



Job Interview in the Netherlands
How will your greatest strength help you perform in this position?
When you answer this question make sure to relate your strengths to both the job description and your ability to perform at work.

Strengths that can contribute positively to a job include: multitasking, ability to not lose focus on the job at hand, organisation skills, delegation skills, working with different cultures and personalities, managerial skills, meeting deadlines, time management and being able to focus on tasks that some may view as mundane.



Job Interview in the Netherlands
How would you describe yourself?
When you respond to this question keep in mind the type of position you are interviewing for, the company culture and the work environment. Your answer should help show the interviewer why you're a match for the job and for the company.

This question can be met with traits such as; I am friendly and motivated, I am a perfectionist and pay attention to detail. I am a creative thinker and like to motivate those around me to be creative, I am open and like to help others wherever I can, I am efficient and result orientated or I enjoy solving problems and brainstorming ideas to reach a common solution.



Job Interview in the Netherlands
Describe your work style
During an interview when you're asked about how you work it's important to impress the interviewer with your competency and accuracy rather than just your speed.
A good response might include that you make use of a lists to prioritise tasks so that nothing slips through the cracks or tasks get forgotten during the course of a busy day. Mention that you take a few minutes at the beginning or end of the day to run through the most important tasks.

Your work style might also be driven by certain factors, for example you are efficient and focus on your work for certain periods with no interruptions. You might also be the type of worker that uses different traits to get a job done.



Job Interview in the Netherlands
How do you handle stress and pressure?
This is a typical question in job interviews in order to get a sense of how you handle job stress.

If you find that you do not work well under pressure, it might be worthwhile mentioning that when you find yourself in a stressful situation you remove yourself from the task for a few seconds and take a moment to reassess. Also, mention that from past experience, once you have cleared your mind, you are quickly able to get back to the task and work through it.

You could also mention that you are the type of person that is motivated by pressure and you find yourself working more effectively when there is a deadline looming.



Job Interview in the Netherlands
Are you a self-motivator?
There is no right or wrong answer to questions about what motivates you. The interviewer is trying to understand the key to you being successful in the job he is interviewing for and wants to make sure it is a good fit.

Consider, before the interview, what actually does motivate you and come up with some specific examples to share during the interview. Your response will vary based on your background and experiences but you will want to share your enthusiasm and what you liked best about your previous job.

In addition, different people are motivated by different factors, including the challenge of finishing a project on time or ahead of schedule, the desire to please or the satisfaction of positive client feedback.



Job Interview in the Netherlands
Do you prefer to work independently or with a team?
This question is asked so that your interviewer is able to asses if you are a team player or would rather work on your own.

It is a good idea to mention that you work well in both situations as many jobs require group and independent activities. However, it is also not necessarily a negative thing to prefer working on your own. If you find that you are more productive and complete more tasks when working without the distraction of others around you this is worth mentioning.



Job Interview in the Netherlands
What do you know about this company?
This question is asked to assess how much company research you have conducted prior to the interview.
Prepare in advance and research the organisation thoroughly so that you can provide relevant and current information about your prospective employer.

Use research tools such as LinkedIn and the company's website to view its mission and vision statements, history, other branches and locations. Also, have a look at the company's Facebook and Twitter pages to see what they are promoting and sharing and to get an idea of what is new within the company. It is also a good idea to Google search any news on the company that might be of importance for the interview.

It is always better to research too much than too little.



Job Interview in the Netherlands
Why are you the best person for the job?
This is a typical interview question asked to get your opinion or to validate the interviewer's opinion on why you would be the best candidate for the position.

The best way to respond is to give concrete examples of why your skills and accomplishments make you the best candidate for the job and how your experience and strengths complement the position. Take a few moments to compare the job description with your abilities and mention what you have accomplished in your other positions. Be positive and reiterate your interest in the company and the position.

Good luck with your Job Interview in The Netherlands