Company profile
Undutchables Recruitment Agency, the international business recruitment pioneer in the Netherlands, has a proven track record in international job matching and placement.

We help both starters and executive candidates, fluent in languages other than Dutch, advance their careers in the Netherlands.

For those hiring, we recruit highly trained international personnel who speak your clients' language and understand their culture.

Do you want to further your career in the Netherlands? Are you looking for a native speaker to develop your business? We'll help you find the perfect match.

A full-service provider, we offer a broad range of intercultural services. Our international recruiters can provide you with information on Cultural Awareness, Language Training Courses and on how to settle down in the Netherlands.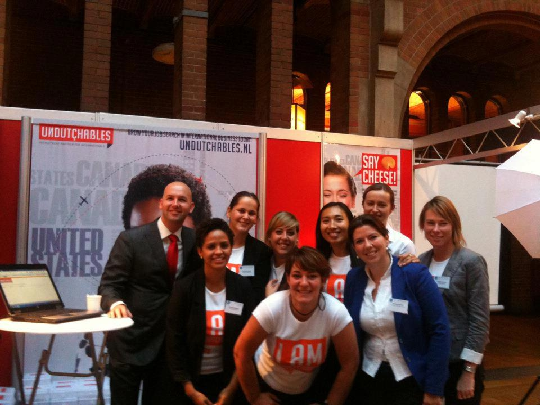 Address
Head Office Burgemeester Haspelslaan 21 1181 NB Amstelveen NL; Office Amsterdam Westeinde 20 1017 ZP Amsterdam NL
Our services
Hiring options match your HR needs

Looking for full-time, part-time, temporary or long-term employees who fit your corporate culture? We can find the right candidate for your job vacancy needs. From enthusiastic starters to experienced executive candidates, temporary to long-term employees, it's up to you.

Our recruitment services in a row:

* Temporary placement (uitzenden): temporary contract
* Recruitment and selection (werving & selectie): direct placement
* Secondment (detachering): project-based contract
* Executive recruitment: direct placement of top-level candidates
* Outplacement

We're happy to advise you on each one.

All recruiting is done on a 'no cure - no pay' basis.

The Undutchables Terms and Conditions are registered under: General Conditions for the Provision of Temporary Workers, General Terms and Conditions for the Supply of Recruitment and Executive Search, General Terms and Conditions for Secondments

As a full service provider, we offer these additional pre-employment services:

* Psychological Assessments in the native language of the candidate
* Language and Computer Assessments

Please feel free to contact one of our offices

Undutchables has been awarded the Dun & Bradstreet Rating 1 certificate for being a sound and trustworthy company.
Our story
It all began in an Amstelveen attic in 1996. In February of that year, Judith van de Klundert and Ilse Visser established Undutchables.

Aware of how successful multilingual agencies in London were, Judith and Ilse had explored the Dutch market to see if the Netherlands was ripe for one. And it was. International companies in the Netherlands needed multilingual personnel and there was an abundance of multilingual employees. It was time for an international agency to bring the two together and Undutchables grabbed the opportunity.

And so the story goes… Over the years, Undutchables has grown to become a market leader in multilingual personnel with offices across the country. Ilse explains: 'A successful and extremely satisfying business. We may have become larger, but our approach remains personal and flexible. That's the Undutchables philosophy.'

'Since our recruiters are all Undutchables with international experience, we can share what we have learned over the years with our candidates and clients. The pace of globalisation will continue to increase in the future, meaning business companies will require even more international talent. We expect our share of the multilingual personnel market to grow at a similar pace.'

Sadly, Judith van de Klundert passed away in 2001. In her memory, Undutchables supports the Fight Against Cancer Foundation.

Our Mission & Vision
Undutchables is the recruitment partner for international clients and multilingual candidates. We're known for our personal touch and dedication. That keeps us one step ahead in matching international talent with company needs.

Our recruiters are internationals who know the game well. They are fully trained and driven to perform, so you can count on our high quality service and international expertise.

Undutchables stands for: partner, enterprising, personal touch and expertise. Your authentic and accommodating recruitment partner for international personnel and jobs.
Our approach
Our team
News
Interview
Locations and directions
Amsterdam office
Manager: Ilse Bakker
Westeinde 20
1017 ZP Amsterdam
Tel: +31(0)20 - 62 31 300 Vrij
Fax: +31(0)20 - 42 81 781
amsterdam@undutchables.nl


Den Haag office
Manager: Susanne Simkens
Noordeinde 202A
2514 GS Den Haag
Tel: +31(0)70 - 71 18 300
Fax: +31(0)70 - 42 74 078
denhaag@undutchables.nl

Utrecht office
Manager: Marjan Stoit
Achter de Dom 14
3512 JP Utrecht
Tel: +31(0)30 - 23 82 228
Fax: +31(0)30 - 23 82 987
utrecht@undutchables.nl


Eindhoven office
Manager: Anke Koszczol
Veldmaarschalk Montgomerylaan 7
5612 BA Eindhoven
Tel: +31(0)40 - 237 33 95
Fax: +31(0)40 - 237 25 87
eindhoven@undutchables.nl
Testimonials
Company profile