Working and moving to Holland - The Netherlands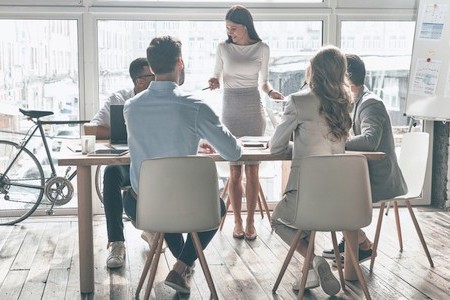 We are so pleased that you have chosen to take the next step of your international career in Holland - The Netherlands. Holland - The Netherlands is an exciting, vibrant and safe country, with excellent infrastructure and great municipal support, where you will be able to develop your career while at the same time having a fulfilling and rewarding social life.

Netherlands - or Holland?
Many people think that "Holland" and "Netherlands" mean the same thing. Even within the country, you may hear locals saying "Holland" when referring to the whole country. Technically, however, that is not correct. The country as a whole is called the Netherlands.

The widespread colloquial use of "Holland" as a term for the country as a whole originated in the 17th century, when Holland was the most influential of the Dutch provinces. The Holland region still represents a sizeable share of the population; the three largest cities in the Netherlands are located here - Amsterdam, Rotterdam and The Hague (Den Haag). Therefore, "Holland" remains synonymous with "the Netherlands" for many people.

A a newcomer in Holland (or in any country) your life and work will run much smoother if you properly organize your finances, accommodation, insurances, access to government service etc...
Of course, all this newcomer administration can be a little confusing. So, in order to help you get used to living in Holland, we have provided a list of the key items/resources/services you will need in Holland. You can find these below.

Career assistance
LET'S WORK TOGETHER & BE HIRED
Need career coaching for you or your spouse to find the right job also before coming to the Netherlands. Thinking about a career change!? Not sure which education to pursue? The Dutch labor market allows the creativity to focus on your full potential, regardless of you previous career? Finding a job abroad is not always easy, particularly if you do not know the language. We support you comprehensively with the Dutch labour market: from career assistance to improvement of your CV, and workshops and seminars.
Get Coached & Be hired! Check the packages
Outplacement Support for Non-Dutch speakers
We specialize in Outplacement Services for you (non-Dutch speaker) to find the right job. Our​ ​outplacement packages are the most complete in the Dutch market. We are the only company that not only provides services like career coaching, executive search, CV writing, LinkedIn review but also job hunting on behalf of our clients to jobs that are relevant to their profile.
Check our
Outplacement approach
My name is
Linda van Orsouw CEO | Founder Together Abroad,
me and my team will assist you towards a future-proof job.
Check out my
LinkedIn
Profile
and recommendations |
Contact us for more info
Skype: (live:info_623542) Together Abroad Career Assistance
☎ +31(0) 622966737
✉ L.van.orsouw@togetherabroad.nl
CV & LinkedIn Check
GET HIRED FAST WITH A STUNNING CV & LINKEDIN PROFILE
We create an eye-catching CV and a professional Linkedin Profile to help enhance your personal brand and make an outstanding first impression.
Check our
CV & LinkedIn Service
Banking in the Netherlands
You cannot do anything in Holland without money, so the most important thing to organise first is your bank. Don't just join the first bank that you come across, as banks can vary in terms of service and product: quality, flexibility and range. Compare the market and choose a bank which best serves your needs as an expat. We have prepared a directory of the main Dutch banks and provided a brief description of each bank and what it offers to help you choose the right bank for you. Check the
Banks in the Netherlands
.
Expat Centers
Holland has a range of Expat Centers which are designed to help expats to Holland cut through the red tap and quickly integrate into the country.
You can find a list and description of the
Expat Centers in the Netherlands.
Housing and Relocation
Relocating yourself and your belongings to Holland and finding accommodation in a good neighborhood with good transport links and amenities takes careful planning. You can find a list and description of relocation agents and property rental resources that can help you make a smooth relocation to the Netherlands.
Check the
Housing & Relocation and companies in the Netherlands
Insurance
You need to make sure have the right insurances for you (and your family) when in Holland. The most important insurance is Health Insurance and in order to get this insurance you'll need to get a BSN (social security) number. You'll also need car insurance, and you may want to consider liability and household insurance. This is a complicated area so we point you to our detailed advice on arranging insurance.
Check
Health Insurances in The Netherlands
Language Schools in the Netherlands
One of the best ways to integrate into a new country and to get ahead in the work-place is for you to learn the local language. Please visit this page to find a list and description of local language schools and resources.
See the catalogue of Language schools in the Netherlands.
Legal Advice and Legal Employment Advice
You are in a new country and you need to obey the laws of the land and of your work place and you need to know your rights. We have compiled a list of legal support resources covering all the key areas of law that may affect you and
Check for Legal support.

Taxes for expats
This is another crucial area to consider. If you get it wrong, you can generate unnecessary tax liabilities but if you get it right you can minimize tax and save money. For example, Holland offers a generous tax break to foreigners called the 30% ruling, but you must take the right steps to qualify for it.
You can find a list of Tax advisors.
World Trade Centers
The World Trade Center has various branches throughout the Netherlands, meaning you will have easy access to the international business center which has plenty of services for expats.