Legal services in the Netherlands

GMW Advocaten is one of the leading legal firms based in The Hague, offering a unique mix of legal services to our international clientele. Employment law in particular, is an intricate and dynamic field, subject to changes at any given moment.

Our growing international client base consults us on a regular basis, drawing on our extensive knowledge and experience in all aspects of employment law.

We advise expats, top managers and CEOs as well as big and small...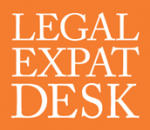 The Legal Expat Desk, LED for short, is an information hub, advising the expat community living and working in The Netherlands. Founded in 2006 by
GMW Advocaten, it regularly publishes articles covering a wide spectrum of legal topics. Working together with a wide network of legal experts, notaries and trusted partners, the experts deliver clear and concise advice, also keeping the public informed about changes in the Dutch legal system.
GMW's LED lawyers – listed on the right...
Our Career programs assist you to Get hired