Search results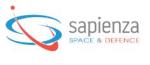 Sapienza Consulting Ltd. is a leading provider of space & defence mission and project support through people, software and services. Sapienza has been a supplier to the European Space Agency for over 20 years.

Our teams of software architects and developers, space engineers and business consultants deliver solutions to clients mainly in the UK, the Netherlands, Italy, France, Belgium and Germany.

Avio-Diepen is a privately owned company and fully independent since 1995. We have been in business since 1946. We focus on helping customers to optimize time and efficiency, which in turn save costs. We are a specialized provider of supply chain management services. Combining our global network, experience and knowledge with our products and services, we add value to your business.

Avio-Diepen is an international company. We offer value to our customers by adding supply chain...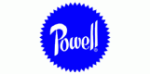 Powell Electronics, established in 1946, is a medium size, stable, informal but highly professional organization. We have several offices over the world where the office in Nieuwegein is the European headquarters

Powell Electronics is among the largest distributors of electronic components and value-added services. Our focus and expertise includes electronic connectors, switches, sensors, and related electro-mechanical products. For close to 60 years, we have brought a unique sense...