Sourcing & Recruitment Payrolling Human Resources HR Training & Development Compensation & Benefits
Find here the jobs in HR and recruitment
jobs by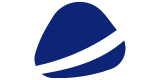 Want to help change the world of recruitment today?  At StepStone we take great strides forward to stay the leading online recruitment marketplace. The answer lies in a combination of two...
Jobs by

Vacature HR managementassistent; 24 tot 32 uur per week; Den Haag. Het gaat in eerste instantie om een tijdelijke vacature.

Een goede voorbereiding en tijdige verslaglegging van de overleggen gaat jou goed af. Je belt hem en vraag hoe het ermee staat en of je kan ondersteunen hierin.