Search results

Crocs is one of the fastest growing designer, manufacturer and marketer of footwear. All of our footwear products incorporate our proprietary closed-cell resin material, which we believe represents a substantial innovation in footwear comfort and functionality. We distribute Crocs through over 15,000 store locations and are available in over 60 countries worldwide.

Celebrating its 10th anniversary in 2012, Crocs, Inc. is a world leader in innovative casual footwear for men, women...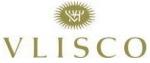 Vlisco, the True Original
Since 1846 Vlisco has been designing and producing colourful fashion fabrics that form an essential part of the lively West and Central African culture. Vlisco has an innate sense of the expressive and creative strength of African consumers and, for generations, has succeeded in surprising and inspiring her passionate clientele with unique designs. As the sole authentic designer and manufacturer of such fabrics as 'Wax Hollandais', Vlisco is unparalleled...