Jobs Media & Communications
jobs by

Jij zoekt flexibel thuiswerk waar jij je communicatieve talenten kunt ontwikkelen. Je krijgt eerst een korte training en daarna ben jij helemaal klaar om mensen…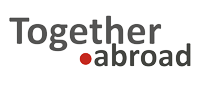 We are looking for energetic and self-driven English speaking writers. Are you looking for a career in a field of interactive communicationsor as a writer? Do you have a strong interest in a...
Jobs by

Klantenservice medewerker, callcenter medewerker, customer service medewerker. Verwonderen van klanten door net dat stapje extra te zetten.

Met veel passie en plezier zorg je ervoor dat onze klanten blij worden van onze mooie producten en verrassende service.