Jobs for Non-Dutch speakers in The Netherlands
jobs by

Company
RadarPersoneel Zorg & Welzijn

Je kunt goed prioriteiten stellen en je hoofd koel houden tijdens spoedprocedures. (Detachering)aanstelling van een jaar.

Company
VluchtelingenWerk Nederland
Source
VluchtelingenWerk Nederland

Je zorgt ervoor dat cliënten en overige bezoekers goed ontvangen worden. Een stimulerende en uitdagende werkomgeving met ruimte voor je eigen ontwikkeling.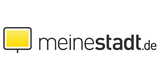 Together, we are pursuing our course for success: We deliver the most relevant regional information and offers for professional and private life. Find everything near you, find it at...
Jobs by
Our Career programs assist you to Get hired