Jobs Distribution Expediting Freight Inventory Logistics SAP Expert Planner SCM (Supply Chain Management) Warehouse
jobs by
Source
XPO Logistics, Inc.

Releasing picking orders at the right time without losing sight of logistic KPIs (e.g. productivity and ship dates). MBO+/HBO work and thinking level.
Logistics and Delivery Manager As Helloprint's new Logistics and Delivery Manager, you contribute to one of the most important strategic themes of our business: Get our products on time to all our...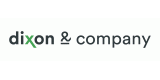 Onze klant is een grootspeler in voedingsproductie met HQ in Antwerpen (zuid). Vandaag gaan ze opzoek naar een Supply Chain Coördinator die E2E verantwoordelijkheid krijgt over de ganse Supply...
Jobs by
Source
XPO Logistics, Inc.

You know how logistic processes work and have experience in a similar role. After this, you align and discuss with your various activities that need to be done…
Company
Amazon Transport NL B.V.

Degree and solid work experience in finance. Ability to effectively communicate in English. Intermediate to advanced proficiency in Microsoft Excel.