Jobs Dutch Research & Development
jobs by
Company
AJC International

A university degree or equivalent experience required. 2-3 years of procurement or sales experience is a plus. Affinity with the Agricultural sector is desired.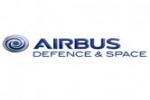 Als Mechanisch/Thermisch Test Engineer qualificeer je zelfstandig mechanieken van zonnepanelen voor de ruimtevaart. Aan de hand van de specificaties stel je een testplan en testprocedures op,...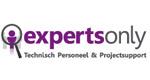 System Engineer (Medical Devices) Met 1 been in de engineering en de andere in de medische wereld breng jij als system engineer hightech instrumenten naar klinische laboratoria en...
Jobs by

20 vacation days, and Personal Budget for you to decide whether to spend it on 12,5 extra vacation days, discounts or a pay-out. A bonus on top of your salary.
Company
Corteva Agriscience
Source
Corteva Agriscience

Minimum 5-7 years of tax experience in a big4 and/or in the tax department of a multi-international company. This position is one of those key managers position…