Jobs English Research & Development
jobs by
Company
DEKRA Claims and Expertise B.V.

Je meldt de schade bij onze collega's in Frankrijk, zij behandelen de schade namelijk volgens het Frans recht. Je houdt het overzicht en kijkt mee.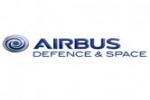 Als Mechanisch/Thermisch Test Engineer qualificeer je zelfstandig mechanieken van zonnepanelen voor de ruimtevaart. Aan de hand van de specificaties stel je een testplan en testprocedures op,...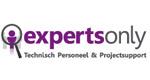 System Engineer (Medical Devices) Met 1 been in de engineering en de andere in de medische wereld breng jij als system engineer hightech instrumenten naar klinische laboratoria en...
Jobs by

20 vacation days, and Personal Budget for you to decide whether to spend it on 12,5 extra vacation days, discounts or a pay-out. A bonus on top of your salary.
Company
CMC Worldwide B.V.

Within the position of debt collector, you are responsible for managing your own portfolio of (international) clients and collection files.