Jobs 2300 - 2700 Euro
jobs by

Een internet- en devicevergoeding van max. 35 euro per maand bij thuiswerken. Jij zoekt flexibel thuiswerk waar jij je communicatieve talenten kunt ontwikkelen.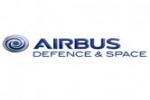 Als Mechanisch/Thermisch Test Engineer qualificeer je zelfstandig mechanieken van zonnepanelen voor de ruimtevaart. Aan de hand van de specificaties stel je een testplan en testprocedures op,...
Jobs by

Knowledge of English or German is appreciated; Payment in euro within 4 weeks within 10 days of the end of the billing period; € 10,71 bruto per hour.

Je gaat aan de slag bij Cendris op de afdeling van PostNL. Óók wanneer je het probleem niet direct kunt oplossen, want jij bent een luisteraar en toont begrip.