Sourcing & Recruitment Payrolling Human Resources HR Training & Development Compensation & Benefits
Find here the jobs in HR and recruitment
jobs by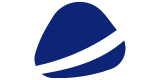 Want to help change the world of recruitment today?  At StepStone we take great strides forward to stay the leading online recruitment marketplace. The answer lies in a combination of two...
Jobs by

Source
NationaleVacaturebank.nl

Bij Aareon staat samenwerken aan het succes van onze klanten voorop. Wij groeien en innoveren continu in onze producten en diensten.

Company
Centraal Orgaan opvang asielzoekers
Source
Centraal Orgaan opvang asielzoekers

Denk hierbij aan vragen op het gebied van contracten, vakantiedagen, ziekte en pensioen. Het team HR Service is 1 van de drie teams van de afdeling HR&O.